China's support for trade infrastructure across Asia is definitely winning some friends, but potential for backlash lurks behind opaque management.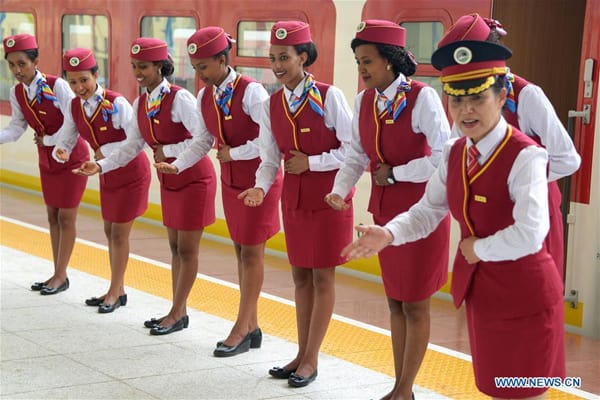 Passenger attendants in skirted uniforms on trains between Ethiopia's capital Addis Ababa and Djibouti gesture, smile and fold hands while standing at attention exactly like their counterparts in China.
This precise posturing is no coincidence. The Chinese not only built and supplied rolling stock for the recently opened Ethiopian Railways line, but also trained attendants through China's One Belt One Road (OBOR) global-outreach strategy for infrastructure construction, trade and investment, also known as the Belt and Road Initiative (BRI).
The fact that train trips in Ethiopia and China now have much in common highlights the far-reaching impact of the strategy, which has been steadily expanding in scope and complexity since launching nearly five years ago.
China's government gives the BRI credit for about $1 trillion worth of investments to date in 71 Asian, African and European countries, mainly in the form of construction, engineering and equipment supply contracts won by Chinese state-run companies. Chinese-built highways, ports, dams, power plants and railroads spring up wherever OBOR goes. Some expect the total outlay to hit $8 trillion by 2027.
2017
Value
Y-o-Y Change (%)
China exports to BRI countries
$680 bn
12%
Imports to China from BRI countries
$480 bn
26%
BRI-related FDI into China
$5.6 bn
n.a.
Chinese investment in BRI countries
$120 bn
-29%
Value of signed engineering and construction contracts for Chinese companies in BRI nations
$168 bn
5.8%
BRI-related employment outside China
520,000
5.7%
Source: China National Bureau of Statistics.
Chinese policy banks have spurred much of the spending by working with and lending to governments in cooperating countries, from Ethiopia to Belarus to Sri Lanka. Yet the financing game also involves multinational development banks, state-owned banks, commercial lenders, institutional financiers and even retail investors.
Indeed, while OBOR is best known as a catalyst for new infrastructure projects in underdeveloped countries, the strategy rests on a firm foundation of funding and investment activities that are helping deepen China's global financial influence.
In one sign of influence, the government recently reported that non-policy state and commercial banks issued more than $200 billion in loans tied to more than 2,600 BRI projects between 2013 and 2017. Most financing went to transportation infrastructure, energy projects and Chinese-made equipment exports.
To support BRI project financing in infrastructure deficient parts of Asia (and complement the well-established Asian Development Bank and World Bank), China two years ago formed the Asian Infrastructure Investment Bank (AIIB). Today AIIB's associate members include more than 60 countries. So far, Beijing-based AIIB has mainly cooperated with older development banks, helping to fund infrastructure projects in Bangladesh, Tajikistan, Indonesia and elsewhere.
In February, AIIB broke development bank tradition by unveiling a unique "mobilizing private capital" plan for working with commercial banks, institutional investors and contractors. In a press release, AIIB said it would "originate and lead high-quality transactions" while offering "a range of products comprising debt, equity and guarantees."
"We need institutional investors and private-sector funders to come to the table and partner with us if we are going to fill the current infrastructure gap in Asia," says Joachim von Amsberg, an AIIB vice president.
China is also busy packaging funds for OBOR projects in Africa. The Addis Ababa-Djibouti line and other Ethiopian Railways projects, for example, are backed by the Export-Import Bank of China, European institutions led by Credit Suisse, and state-owned Commercial Bank of Ethiopia. In Cameroon, the World Bank and European lenders have teamed up with state-owned China International Water and Electric to build a hydroelectric plant slated to open this year. Similar tie-ups are backing thousands of other OBOR projects.
The BRI has likewise become a springboard for closer financial ties between China and participating countries such as Kazakhstan, where the Chinese are prominent investors. OBOR has expanded Chinese investments "beyond [Kazakhstan's] extraction industries into infrastructure and logistics," says Umut Shayakhmetova, CEO of Almaty-based Halyk Bank, the country's largest. It's also helping the central Asian country evolve as a China-Europe transit country, which "plays well with Kazakhstan's own investment ambitions," she says.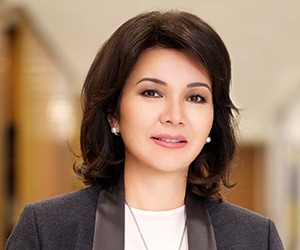 Moreover, Shayakhmetova says, China is putting down roots as a Kazakhstani financial-sector investor. In April, China's CITIC Bank and Shuangwei Investment became majority shareholders of Halyk subsidiary Altyn Bank, an alliance aimed at benefiting Chinese working and investing in Kazakhstan.
Business leaders say the BRI is also boosting China-Central Asia industrial ties. Logistics-company executive David Xu of Shanghai-based Sino Projects says his company has been busy transporting industrial components from China to former Soviet countries in the OBOR orbit. "We've moved construction machinery, oil and gas equipment, and cranes," he says. "Last year, we moved a ceramics plant."
OBOR is likewise helping China's banks expand overseas while supporting a government campaign to internationalize its currency, the renminbi. Speaking in March at a Beijing forum, a banking supervisor for the Beijing government said 10 Chinese banks had opened 68 branches in 26 OBOR countries as of January 1, 2018.
"Finance is the lifeblood of the real economy," says Wang Zhaoxing, a longtime regulator and now vice chairman of the recently formed China Banking and Insurance Regulatory Commission (CBIRC). "The banking industry as a financial intermediary and practitioner is actively accelerating the OBOR financial-services network."
For China, OBOR deals and financing are about doing business now—and helping secure the nation's economic future.
New ports completed or being built by Chinese engineering, procurement and construction companies (EPCs) in Sri Lanka, Malaysia, Kenya, Djibouti and Pakistan were designed as trade facilitators for host countries and Chinese exporters alike. Power plants built by Chinese companies light up local communities, and also offer those companies long-term maintenance and operating contracts. And every Chinese-made locomotive needing repair requires Chinese-made parts.
Johnny Xia, head of sales in China for the Norwegian shipping company Hoegh Autoliners, noted that "almost all" OBOR projects "are controlled by state-owned EPC companies" that only deal indirectly with foreign companies.
In 2016, Pakistan's prime ministerattended the opening of the Chinese-built and operated Gwadar port, as well as a new highway linking that Indian Ocean facility to western China. Pakistanis rightly viewed the port as a new trade option. But western Chinese manufacturers also applauded the highway and port for offering a shorter shipping route to Africa, the Middle East and Europe.
OBOR is thus building bridgeheads—including port-linked railways in Ethiopia and Kenya—to help Chinese firms expand overseas. At the same time, the projects are enhancing China's image as a fair business partner that cares about the developing world.
China is also pushing OBOR in European countries, such as Romania and Hungary, where Western European firms have long enjoyed strong business ties. In doing so, "China is taking a political gamble," says Andrew Polk, co-founder of the Beijing consultancy Trivium China. "Many governments, especially in Europe, are concerned."
Yet cooperating "countries are largely welcoming Chinese investment, so the balance of influence in the (OBOR) regions has shifted, to some extent, toward China," Polk says. "More generally, at present China seems to be the only major country putting forward a proactive agenda for development and connectivity in the developing world. So while other established powers might not like the program, there is not much they can do to stop it."
Place Your Bets
To be sure, in some countries, OBOR projects have soured. Debt tied to the Chinese-built Hambantota port in Sri Lanka, for example, has stirred controversy. Critics point to the port, which is now controlled by a Chinese company, as a debt-trap warning to others.
"If countries increasingly become overburdened by debts owed to China, there is likely to be increasing backlash," Polk said. "But for now, most countries welcome Chinese money because they need investment."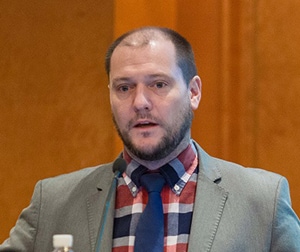 In China, the BRI has become a stock-trading factor. Investors play the market based on news of projects and relevant companies.
Western retail investors can also bet on these projects. Top Chinese companies with strong OBOR links, such as Alibaba and Sinopec, are listed in New York. And in January, at a New York event with representatives from China International Capital, investment bank Krane Funds launched an exchange-traded fund (ETF) advertized "to capture the economic growth and monetize the potential upside" of the BRI.
The BRI's influence has paralleled the rise of Chinese President Xi Jinping, who announced the strategy in 2013 after less than a year in office. The initiative is now at the forefront of Xi's foreign policy, as underscored by OBOR discussions in April during separate meetings with Indian Prime Minister Narendra Modi and Russian Foreign Minster Sergey Lavrov, and in a phone call with British Prime Minister Theresa May, according to Chinese state media.
Yet Belt and Road projects and financial activities are generally opaque. Chinese construction contractors and suppliers are often coy about discussing foreign projects. Project financing details—even when multinational banks are involved—can be sparse. The government runs China's only reliable conduit for OBOR information through state media and a commerce-ministry website dedicated to OBOR announcements. The ministry declined to answer questions from Global Finance.
Limiting access to OBOR data may help the government keep a positive spin in the face of recent negative indicators. Polk points out that government scrutiny of outbound investments by Chinese companies since last year suggests Beijing "seems to be recognizing the limits of its ability to invest in [OBOR] countries in the short term." According to the Chinese government's National Bureau of Statistics, BRI investments by all non-financial Chinese entities fell 29% last year, to $120 billion.
"It's hard to identify the exact financial limitations," Polk says. "But they do exist."
For now, Ethiopia's trains and its well-dressed passenger attendants are still on track. Chinese and Kazakhstani banks are closing deals. And financing for OBOR projects rolls on worldwide.
"We expect space getting tighter consistently for the time to come," says Hoegh's Xia, citing "strong" shipping volumes to Africa from China since the second half of 2017. Xu believes the BRI "will definitely provide more business opportunities for Sino Projects in the future," as the strategy is improving "cultural and economic communication, which surely will help people better understand each other."
OBOR stakeholders and investors should also remember that the Chinese take a long view. "This is more of a political project for China than an economic one," Polk says. "In the minds of China's top leaders, this is a 100-year project, so it can be recalibrated over time as immediate financial conditions dictate."