Following a period of relatively subdued infrastructure and real estate activity, 2017 was a better year in the Middle East; and 2018 should record more improvement. Transport-related projects remain essential to the region's growth, but the most crucial area remains ...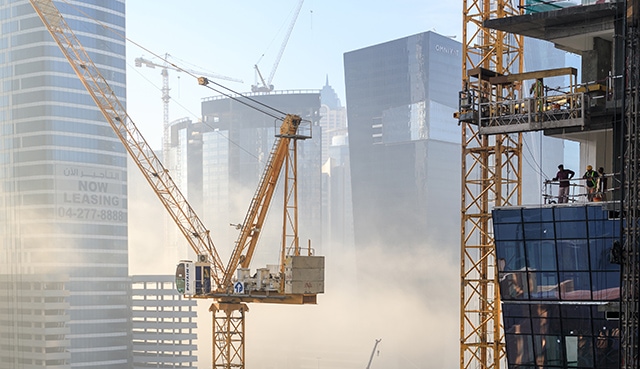 Following a period of relatively subdued infrastructure and real estate activity, 2017 was a better year in the Middle East; and 2018 should record more improvement. Transport-related projects remain essential to the region's growth, but the most crucial area remains commercial and industrial construction.
According to BMI Research, around $1.5 trillion worth of large-scale construction projects are underway across the region, or at least in the planning phase.
Saudi Arabia, Qatar, the UAE and Egypt lead the region in undertaking such ventures. Even the Iraqi market continues to grow, albeit from a very low base. Such events as Dubai's Expo 2020 and Qatar's hosting of the FIFA World Cup in 2022 drive some, but by no means all, of the expansion. Throughout the Gulf Cooperation Council (GCC), countries are undergoing substantial infrastructure investment, as they focus on diversifying their economies away from oil and gas.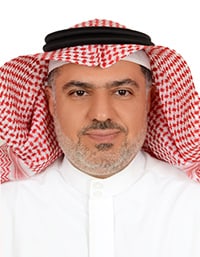 Reducing Energy Reliance
Oil-dependent GCC countries are making a concerted effort to diversify their economies and revenue streams by launching infrastructure projects. As part of its Vision 2030 strategy, the Saudi government outlined infrastructure projects spanning an array of industry and transport initiatives. The kingdom's objective is to increase private-sector contribution to GDP from 40% to 65% and increase revenues from non-oil sectors from $43 billion to $267 billion by 2030.
Following a year of major economic and social reforms, new investment opportunities in Saudi Arabia are paving the way for positive economic and real estate growth in 2018.
In line with the government's focus on economic diversification, "The nonhydrocarbon sector is expected to lead the growth in 2018 and 2019," says Ibrahim Albuloushi, Saudi Arabia country head for real estate management firm Jones Lang LaSalle, noting that the kingdom is expanding tourism, retail, finance, healthcare and education.
With a young and growing population, and increased industrialization, Saudi Arabia is expected to continue as the Middle East's largest construction market. Last year, the country spent $33.1 billion on infrastructure, according to Timetric Infrastructure Intelligence. By 2021, that could reach $37.5 billion.
"Saudi Arabia is one of the most important markets in this region, with new legislation and government reforms making the kingdom more accessible than ever," Kamel Ajami, vice president of operations for the regional Hilton Hotels franchisee, told a trade show audience. "It represents our largest development pipeline in the Middle East. We have 30 hotels currently under development in around 12 different cities."
Social Reforms and Tourism
The tourism sector has been highlighted in Vision 2030 as a key growth driver. In addition to hotels, major projects include the new international airport in Jeddah and the Haramain High-Speed Rail Project. The government is also investing $64 billion in large-scale leisure, cultural and entertainment projects over the coming decade.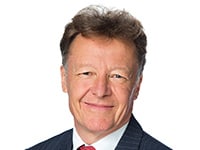 Jones Lang LaSalle believes that social and economic reforms of 2017 marked a turning point for Saudi Arabia and paved the way for economic and real estate growth. Initiatives are expected to bolster the construction of housing, backed by a 2018 budget of 978 billion riyals ($261 billion). The proposed budget is the largest ever and represents a 5.6% increase on 2017 actual spending.
"With the introduction of various social and economic reforms in Saudi Arabia, we embraced the transitional phase of the economy in 2017, in line with the National Transformation Program and the Saudi Vision 2030," Albuloushi said in a statement. "The year ahead focuses on the implementation phase of the reforms, highlighting growth in the tourism sector where the hospitality and retail sectors are poised to benefit as the government eases visa requirements for tourists."
In Qatar, the government spends around $500 million every week from its $200 billion budget for infrastructure projects related to the World Cup. Other major projects have also been earmarked.
The introduction of a VAT in the UAE may impact parts of the real estate market in 2018, in particular the retail and office segments, as softer conditions force landlords to absorb extra costs.
"It can't be a positive; so if anything, it's going to be a negative, but not a big negative," says Craig Plumb, head of Middle East and North Africa research at Jones Lang LaSalle. "Because the markets are soft, it means the owners can't pass on the VAT to tenants. Office and retail rents should all go up by 5%, but that's not possible; so the owners are going to have to absorb some of that increase."
Egypt Activity Increases
Egypt is also in the midst of transformation, with significant infrastructure projects.
President Abdel Fattah el-Sisi recently announced a $5 billion construction project in the Sinai Peninsula. Since taking power after the 2013 overthrow of president Morsi, el-Sisi has attempted to revive the Egyptian economy by launching such multibillion-dollar megaprojects as the Suez Canal expansion.
Transportation is another sector receiving substantial investment there. Egypt is investing $16.7 billion in high-speed rail projects to link Hurghada, Luxor, Cairo and Alexandria. The lines are targeted at reaching more than 30 million tourists per year by 2025.
For residential construction, Egypt is developing New Cairo Capital, a collection of 21 new districts to provide housing for five million people. This will also feature 1,250 mosques and churches, 2,000 schools and colleges and 600 medical facilities. The project, costing $45 billion, is scheduled to be completed by 2022.
Natural gas, transportation and agriculture projects have been among el-Sisi's priorities. Egypt's other large-scale projects include more seawater-desalination plants, which are vital to meet the growing need for water.
Jointly, Saudi Arabia and Egypt have set up a $10 billion fund to develop a planned megacity, committing more than 1,000 square kilometers in the south Sinai. Overall costs are estimated at $500 billion.