Ching Wei Hong, chief operating officer of OCBC Bank, winner of World's Best Consumer Bank, talks about helping customers get the most out of the digital economy and gaining their loyalty.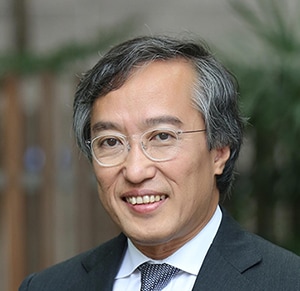 Global Finance: How do you see the market evolving for consumer banking?
Ching Wei Hong: Competition is a constant in the consumer banking industry. Consumers are constantly on the lookout for innovative products and services that work seamlessly in their lives. The rapid advancement and adoption of artificial intelligence, digital, mobile technologies and the increasing prevalence of social media platforms have greatly influenced customer expectations. Customers want products and services that are relevant, available anytime and anywhere, visually stunning, and most importantly, instant.
Customers, especially millennials, are becoming increasingly digitally savvy and will want to choose a bank that offers them great digital banking experiences. At the same time, more-affluent customers will want to choose a bank that offers them bespoke financial products and services, and superior financial advice that suits their unique circumstances and financial goals. At the heart of consumer banking is understanding consumers—and then being able to leverage data and insights, coupled with superior customer service, to offer the highest value to each customer by placing their needs, aspirations and ideals at the center of every product, service, process and policy of the bank.
GF: How do you maintain high levels of customer satisfaction?
Ching: Customer satisfaction can only be derived from being customer-centric. That means placing customers at the center of our culture, products and value proposition—essentially everything we do. It is part of our core values, a guiding principle toward delivering service excellence and staying true to our customers.
Starting from design to the implementation of our products, policies, processes and services, we must think of our customers first. We pursue innovation not for the sake of becoming first, but to bring value to our customers, embedding services and products into things customers regularly do, rather than starting a banking journey only from a bank's platform.
Data analytics allow us to mine and analyze granular data to better understand customer behavior and derive fact-based solutions to deliver intelligent customer interactions. Our customer-experience design team leverages design to champion customer advocacy, from conceptualization to implementation. The team's job is to understand the customer, and to design and improve every customer interaction—from branch design, to website navigation, to administrative forms.
Since 2011, we have implemented the Cuffs methodology (customer-centric, useful, fast, friendly and simple) as part of our corporate value system, to galvanize staff toward providing consistent customer-centric services and experiences. This has been recognized with service awards from the Association of Banks in Singapore and also J.D. Power's 2018 award for highest retail banking customer satisfaction. Our service transformation is a never-ending journey as we continuously strive to deliver the best for our customers, ahead of the competition.
GF: Where does OCBC Bank stand in its digital transformation?
Ching: Digital transformation is an integral part of our corporate strategy and is an ongoing process, as customer behavior and expectations are constantly evolving. Our digital journey began more than a decade ago and has involved significant investments in technology and people. Digital transformation isn't just about becoming a digital bank to the core, but also about helping our customers and employees reap the best from the digital economy, driving customer loyalty and delivering greater value.
We enabled instant digital applications and approvals for consumer banking products, such as personal loans and credit cards. We enabled customers to withdraw cash from ATMs using QR codes on the OCBC Pay Anyone app without a physical card. We set up the first dedicated AI lab to develop in-house AI capabilities to redefine customer engagement. Over the next five years, we are looking to reap significant benefits from AI to assist in service requests and to augment employees' jobs.
Overall, our digital transformation will enable us to leverage open and scalable technology architecture, coupled with AI, to drive efficiency, speed, agility and advanced data analytics to bring products more quickly to market for the benefit of our customers. We will also use modular micro services, leveraging internal and external APIs and creating WeEconomy ecosystem partnerships beyond banking, to accelerate innovation and explore new opportunities around our core business to address customer needs.