THE ASIAN CENTURY
By Thomas Clouse
Chandran Nair is the founder of independent think tank Global Institute for Tomorrow and co-founder and chairman of social investment firm Avantage Ventures.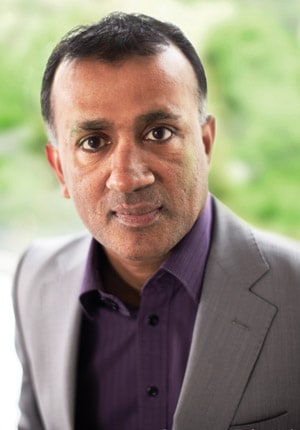 Global Finance: What key trends defined the past 25 years?
Chandran Nair: From an Asian perspective, government and business leaders embraced the Western economic model and, in their shortsightedness, believed they could emulate that. They are now, however, asking many questions about that model given the crisis in the West, but still not enough questions. [There are] major issues that make the 21st century unique. First, the world will likely add another 8 billion people in the next 90 years, and most of them will be in Asia. Second, people will increasingly alter weather patterns. Third, we now have technology overreach, where we can do almost anything we want to supposedly improve quality of life, mainly by accessing and exploit resources. Fourth, we are witnessing the crumbling of the Western economic model. We need to rethink what it means to generate prosperity and how we define growth and [basic] rights.
GF: What role will global trade play in Asia's future?
Nair: The current economic model sadly allows vested interests to access the larger share of resources and thus marginalize large segments of the global population. We need to fundamentally change our pricing [for resources] to promote social justice, and to ensure the legitimacy of the state and nonviolent coexistence.
GF: What do you look for in potential social investments and investors?
Nair: Currently, transaction costs are so high that financial institutions are generally not interested in investments of less than $50 million. Most business activity in the developing world, however, is in SMEs. We look for SMEs providing a social good and operating profitably without a free ride on externalities. These companies do not readily get funding from banks, and so we are simply trying to fill in the gap and create a new asset class for investors. For investors, there is the potential for expansion and the building of a whole new business model. Enlightened investors understand that social stability is critical.The biggest risk is social instability and the disenfranchisement of the majority.
GF: Any predictions for Asia in 25 years?
Nair: GDP and real output will continue to grow, but inequality will increase and environmental conditions will worsen. If we change course, we can build a future with less environmental degradation and pollution, more-equitable societies and more social cohesion. We are looking to the wrong side of the world for answers. Asia will probably determine what the 21st century looks like simply because of the sheer numbers here.