Consumers long since embraced platforms that facilitate short-term rentals of underused assets. Now business is getting in on the game.

As lead mechanical design engineer for BMW's sprawling manufacturing plant in Spartanburg, South Carolina, Ryan Lambert heads a team of nine engineers responsible for designing and procuring custom jigs, fixtures and other tools for the assembly line.
Until recently, the task required spending a lot of time on the phone and email, finding local machine shops with the ability and capacity to execute his plans. That changed a few years ago when Lambert began using Xometry, a Maryland firm that's often described as "Uber for manufacturing."
Now, he uploads design specs to Xometry's online platform, which then uses artificial intelligence and algorithms to instantly price jobs and selectively bid them out to a network of some 2,500 prescreened small machinists scattered around the country.
"It allows me to hand over my prints and know I can get the finished product on a set deadline and at a set cost," Lambert explains. "It makes me more efficient."
It's a set-up in which each player gets something of value: BMW gets the tools it wants faster and cheaper; the machinists generate additional revenues by using an idle asset and more work capacity. Like Uber, the ride-hailing platform, Xometry takes a percentage for bringing the two sides together.
"There's a huge amount of potential capacity and capability in custom manufacturing that goes unused," says Randy Altschuler, privately held Xometry's CEO. "This is about using the sharing economy to make it easier to get things done."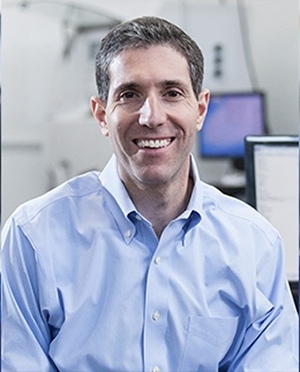 BMW and Xometry are both players in a blossoming sharing economy that is transforming the way many industries conduct business.
Only a decade ago, sharing was viewed as an intriguing peer-to-peer idea that wasn't very relevant for established companies. Today, it's the latest rage—albeit more evolutionary than revolutionary—with potentially far-reaching implications for how business gets done.
"I'll be very surprised if we're still talking about the sharing economy five years from now—not because the activity will stop, but because it will simply be part of the way we do business," says Urvesh Shelat, a Berlin-based venture architect lead at Boston Consulting Group's Digital Ventures and former ambassador to BCG's Henderson Institute.
For now, defining what even counts as sharing—let alone the market's size—can be difficult.
For example, a Juniper Research study put global sharing-platform revenues at $18.6 billion in 2017, yet a PwC study for the same year pegged Germany's sharing economy alone at €22.9 billion ($26 billion). China's government reported $767 billion in sharing transactions in 2017.
More than $23 billion in venture capital has poured into sharing startups since 2007, according to BCG—figures from 2017 that have certainly risen since and don't account for investments by larger companies.
Purists say true sharing occurs only when the platform serves as an intermediary and doesn't own the assets. Others take a broader you-know-it-when-you-see-it approach that includes platforms owned by manufacturers or their partners.
"There's a lot of vagueness about what constitutes the sharing economy," says Michael Cusumano, an MIT management professor and author of an upcoming book on the platform economy.
As sharing spreads into the business-to-consumer and business-to-business arenas, the underlying trend is becoming clearer: a mindset shift from ownership to usage that, played right, can benefit end users, asset owners and the environment. (Sustainability, in the form of getting more out of existing assets, is part of sharing's appeal.)
"People don't care as much about ownership as they used to. They just want to use things," says Vibhanshu Abhishek, a professor of information systems at the University of California, Irvine, who studies the sharing economy. "That's a fundamental shift in the marketplace."
Many assume that sharing is rooted in the preferences of millennials, who allegedly prefer experiences over material goods. Yet hard-nosed corporate leaders wouldn't be pursuing it if sharing didn't make business sense.
At its core, the sharing economy is a technology play, employing digital platforms to lower transaction costs and match under-utilized assets—be those room space, farm machinery, hospital equipment, clothing or even talent—with paying users.
"The algorithm is our most important employee," says Sebastian Sorger, CEO of LoadFox, a subsidiary of Munich-based MAN Truck & Bus. LoadFox operates a platform that matches European freight forwarders with carriers that have extra space in their trucks. "Humans can't combine loads as quickly and profitably as the platform can," he adds.
Sharing works best with pricier assets that are used often enough by some to justify ownership, but are needed only occasionally by others who are willing to pay for short-term usage. In a market with frequent and infrequent uses, the model gives manufacturers a way to serve users who would never consider purchasing their products, and to sell more to owners who can monetize their purchases."[With sharing,] low-usage consumers end up renting instead of forgoing consumption," says Abhishek. "It's a win-win-win for the borrower, owner and manufacturer."
Higher-Level Sharing
For younger pure plays with sharing-based business models—think the Chinese ride-sharing service Didi Chuxing or Airbnb—it's a no-brainer. Car rides and vacation homes fit the model perfectly. For established businesses, things geta little more complicated. The sharing economy can be a way for companies to generate additional revenues, tap new markets or drive efficiency. But it also can require changes that can be tricky to navigate: to business models, accounting practices and cultures.
Nor, despite the hype, is success assumed. "Almost every market could have a sharing-economy component to it," Cusumano says. "But not all of these platforms are profitable. It often takes a lot of money to attract enough users and suppliers to generate the network effects necessary for success. Some never get there."
Of course, there is more than one way to play the sharing game. The choices are unique to the company, based on its products, strategy and business model—and its willingness to change. Want to set up or participate in a platform to share your wares? Several models exist, each with its own advantages and drawbacks. Some own the platform and asset, which provides control over pricing and scale but requires capital.
One example is Avis Budget Group, the car-rental company and owner of Zipcar, a car-sharing platform that allows member users to reserve and pick up a car, all with their smartphones. Others, like Uber, set the price but don't own the asset. Airbnb, which doesn't own or set prices on anything, represents a third model.
If you believe sharing will become a bigger part of the economic landscape, then owning platforms—and the revenue streams from them—can be smart. "Do you want to be the commodity that's sold on the platform, or do you want to own the platform?" the University of California's Abhishek asks.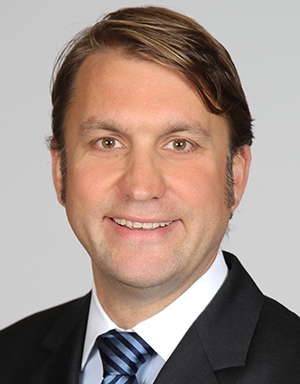 The downside is that owning assets is capital-intensive. One key benefit of sharing, says BCG's Shelat, is the ability to change "capital expenditures into operating expenses," which frees money for other purposes.
Changes in money flows can challenge finance and treasury operations. While traditional sales revenues typically come in big chunks, for example, those from sharing come in comparatively smaller, more frequent doses. "You're generating millions of small invoices that have to be processed, and the revenue stream can be unclear," says Nikolas Beutin, a customer practice leader and partner at PwC Europe.
Culturally, it's not unusual for sharing models to face resistance from the sales force. "Cannibalization of sales is often a big concern," says Jose Guajardo, a business professor at the University of California, Berkeley.
Even if you get buy-in from employees, sharing-based business models often require a shift from a sales-oriented culture to one that's more about maintenance and service. That's a skill set many companies with a sales orientation don't possess.
"The question is, how do you play two games well at the same time?" Shelat says. "It might be uncomfortable to your core culture and processes. But if you're in an industry where there's a sharing opportunity, and you stay in your own traditional wheelhouse, someone else will play that game and steal your business."
In recent years, established companies in a wide variety of industries have taken the sharing plunge—either as a business unto itself or as a means to help achieve broader strategic goals. They have a built-in advantage: According to a 2016 BCG survey, 55% of Indian consumers, and 53% of those in the US, would prefer to rent from an established brand than a startup. Trust is important to the sharing economy.
In addition to its work with Xometry, BMW owns platforms for car-, parking- and charging-station-sharing services, all under the "Now" brand, eyeing them as crucial to its strategic expansion into "mobility services" to complement the core car-making business.
"Sharing concepts are gaining market share and harbor major potential for … us as a mobility provider," explains Christina Hepe of BMW Munich.
Daimler, Toyota, GM and most other automakers have similar platforms. So, too, do heavy equipment makers such as Caterpillar, which in 2017 acquired full ownership in equipment-sharing firm Yard Club.
Such platforms are typically set up as entrepreneurial startups, not divisions, with their own management and funding, so they can adapt quickly to changes in the market. "If you bury it five layers beneath the CEO, you'll never attract the right leadership," Shelat says.
In India, where according to BCG only about 15% of farmers can afford to buy tractors, Mumbai-based tractor maker Mahindra & Mahindra runs a platform called Trringo, which allows owners of Mahindra (and rivals') equipment to share with fellow farmer-users by the hour. Arvind Kumar, formerly Trringo CEO (now with Force Motors), praised the company's role in "driving rural prosperity by empowering farmers," and says it has helped achieve several strategic objectives, including expanding the company's customer base and reputation.
MAN's management team views LoadFox, in part, as a way to increase sales. Carriers in Europe typically fill only 60% of their load capacity, Sorger says. Trucks made fuller with the help of algorithms, the reasoning goes, should make for happier buyers.
"In the future, OEMs will not earn money by selling steel alone," LoadFox's Sorger says. "There must be digital services to help the client."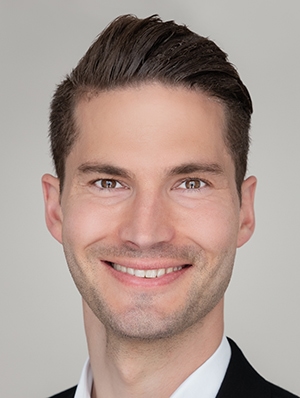 It's not just manufacturers jumping into the fray. Clothiers, such as Ann Taylor and New York & Company, are working with platforms that allow customers to share expensive clothing for short-term usage. DSW, a US retailer, has even talked about renting shoes for special occasions. AccorHotels is among the hoteliers with sharing platforms to counter the effects of Airbnb.
"Sharing has become an integral part of many of our clients' growth strategies," says Judith Wallenstein, Munich-based senior partner and managing director at BCG and European director of BCG's Henderson Institute.
Sharing done right can help global companies crack new markets and boost revenues. While the most-successful business models come out of the US, adoption rates are higher in emerging or less-developed markets.
"If you think you can't sell heavy machinery, expensive electronics or high-end fashion in a market because the local population can't afford it, then this is your way in," Shelat says. To date, there aren't many high-profile examples, he adds; and legal and regulatory risks can increase when leaving your home market. Even so, the idea makes sense given the soaring global popularity of sharing.
In China, where the word for "share," gongxiang, made a list of the top 10 buzzwords in 2017, President Xi Jinping has hailed the expansion of the sharing economy as "a new driving force" for economic growth. The government-run Sharing Economy Research Institute predicts sharing will account for more than 10% of China's GDP by 2020.
Despite that, it's not clear how willing governments are to open doors to foreign firms. A high-profile attempt by Uber to enter China sparked a nasty legal battle and price war that eventually forced the sale of its division there to Didi Chuxing.
There are ways to capitalize on the movement without sharing. Some insurers now offer coverage tailored to platforms. Dutch bike maker VanMoof has thrived by integrating smart technology, locks and other sharing-friendly features into its cycles. A BCG study found that more than 80% of asset owners in the US and India would pay more for products that are durable enough to withstand the rigors of sharing or boast sharing-friendly features like keyless entry for cars.
Sharing to boost efficiency or cut costs is another way to benefit. Solar-power-sharing schemes are getting more popular, for example, allowing companies to get greener without investing in pricey systems.
Back in South Carolina, BMW engineer Lambert says working with Xometry has been so effective that BMW plants in Mexico and Germany might follow suit. To him, it's less about what the Munich headquarters is doing or saying than about day-to-day results.
"We're not using it because we think sharing platforms are cool," he says. "We use it because it's better than the old way of doing things. It gives us a competitive advantage."