Our annual awards illustrate how shariah-compliant institutions are expanding into new markets, even in the non-Islamic West, and taking up the global call for "inclusive growth."

---
Q&A with Bank Muamalat | Q&A with Al Baraka | Q&A with Maybank Islamic
---
WORLD'S BEST ISLAMIC FINANCIAL INSTITUTIONS 2017
Best Islamic Financial Institution | Maybank Islamic
Maybank Islamic, the largest Islamic bank in ASEAN and one of the biggest globally, is the winner of the Global Best Islamic Financial Institution award due to its strong financial and operating performance in 2016 and its proactive approach to developing products. Maybank Islamic is the Islamic banking arm of the Maybank Group, the Kuala Lumpur–based bank. The bank's market share of global Islamic-finance assets is around 5%, up from a level of 1.3% in 2009. In 2016, Maybank Islamic's gross financing recorded growth of 14% in deposits, and funding was up by 12%. Total income grew by 12% to $819 million. The bank is strongly capitalized with a Basel III ratio above 18%.
The bank has launched its Mudarabah Investment Account in July 2015 that grew to 31.5 billion ringgit (Malaysian) ($7.2 billion) in 2016 from 17.7 billion ringgit at the end of 2015. It was one of six Islamic banks to launch the first bank-intermediated fintech platform facilitating direct investment. Regionally, Maybank Islamic is expanding. Its focus in Singapore is to position operations as the funding center to support regional growth of Islamic banking business. In Indonesia, the shariah unit of Maybank Indonesia recorded a profit before tax profit of 433 billion rupiah (Indonesian) ($32.5 million), up by 62% from 2015, with financing rising by 61% and deposits up by 71% to 11 trillion rupiah.
Best Sukuk Bank | Maybank Islamic
Maybank has long been ranked highly in sukuk league tables. The bank had a strong year in 2016, and in the Bloomberg sukuk league tables it moved to first place in Malaysian ringgit sukuk. In the global sukuk market, it jumped from fourth to second place. It captured a 13% (100 issues) share of the global sukuk market and 27% (94 issues) in the large Malaysian sukuk market.
Best Bank For Islamic IPOs | CIMB Principal
CIMB Islamic­—together with CIMB-Principal Islamic Asset Management—is part of the CIMB Group, which has developed a significant franchise and expertise in Islamic finance. It has worked on some of the largest IPOs in the Asia-Pacific region, as well as international offerings. It has deep expertise in the structuring and distribution of IPOs globally.
Best Islamic Retail Bank | Samba Financial Group
Leading Saudi bank Samba Financial Group was awarded Best Islamic Retail Bank due to its continued development and launch of new Islamic financing products in 2016. These included murabaha term and trade-finance agreements, Islamic deposit agreements and an Islamic gold financing product. In the Islamic mortgage-finance area, Samba has developed a home ijarah product structure for financing both constructed property and off-plan property. An off-plan ijarah-financing product will follow. The bank's Bayt Al-Khair program offers customers a comprehensive menu of mortgage-finance products. Samba was the first bank to introduce Islamic credit cards and offers an array of both asset- and liability-based shariah-compliant retail and investment products. A number of creative shariah-compliant finance and investment products are offered to consumers, such as tawarruq Al-Khair (personal finance), Al-Khair Home Finance, Al-Khair Credit Card and Al-Khair Current Account. A unique, first in the market, short-term tawarruq finance with no profit markup for a tenor of 12 months was also launched. This program offers a range of value-added features for customers who transfer their salary to Samba. Samba Financial Group is the ninth-largest bank in the Gulf Cooperation Council (GCC), with assets of $62 billion at the end of 2016.
Best Islamic Investment Bank | Samba Financial Group
During 2016, Samba was actively involved in many shariah-compliant investment banking and syndicated-loan transactions in Saudi Arabia and the wider Middle East region, acting in various capacities while raising around $16 billion. Samba was also involved in the restructuring of two recent IPP transactions, Dhuruma Electricity and Rabigh Electricity. Samba acted as an MLA to refinance senior shareholder loans amounting to $4.7 billion for Yanbu Aramco Sinopec Refining Company. All of these deals were structured using a shariah-compliant format. Samba's treasury and risk management also continues to develop products including wa'ad-based hedging and structured investments. The bank also launched an Islamic cap and floor product, an innovative variant of Islamic structured deposits to replicate periodical coupon payments and incremental payouts.
Best Islamic Custodian | J.P.Morgan
J.P.Morgan offers comprehensive custody and securities servicing solutions to the world's leading institutional investors, including shariah-compliant mutual funds. Its client offering supports investors, fund managers and distributors globally with services including investment fund compliance, fund accounting and custody, fiduciary and transfer agency services across Europe, the Middle East, Africa and Asia.
Best Provider Of Shariah-Compliant Funds | Al Rajhi Capital
Al Rajhi wins the award, as it is one of the fastest growing shariah-compliant asset management houses globally. It managed $10.5 billion in AUM at the end of 2016, growing by 9% during the year, despite the challenging operating environment. Funds offered include commodities mudaraba, sukuk, equity, sectoral, IPO, GCC, MENA, international, multi-asset funds, real estate private equity funds and discretionary portfolios. Two new funds were launched in 2016, including the Al Rajhi European Real Estate Fund.
Best Provider Of Shariah-Compliant Short-Term Investments | Maybank Islamic
Maybank's Mudarabah Investment Account (IA) was launched in July 2015 and distinguishes Islamic investment accounts from Islamic deposits. Maybank Islamic is one of the few banks offering the IA. Maybank Islamic holds more than 80% market share of unrestricted investment account balances. Strong growth occurred in 2016, with an outstanding balance of more than 31.5 billion ringgit (Malaysian) ($7.2 billion).
Best Islamic Financial Institution For Large Corporates | Samba Financial Group
Samba works with most of the large corporates in Saudi and, increasingly, across the Middle East region. An innovative Islamic gold financing product targeted for specialized local corporates was recently added to Samba's Islamic product suite. In view of strong demand for Islamic products and services in the UAE, a shariah-compliant liabilities product was launched in 2016. New products launched in Saudi Arabia include an Islamic profit rate knockout cap, which is a variant of profit rate swap (PRS). An innovative shariah-compliant cross-currency swap was also structured in 2016. The bank has ijarah-based financing products, Islamic interbank placements, gold financing, wa'ad-based hedging and structured complex Islamic treasury products.
Best Islamic Asset Management Company | Al Rajhi Capital
Al Rajhi Capital has been a pioneer in launching innovative Islamic funds, including new shariah funds in 2016. As a subsidiary of Al Rajhi Bank, the world's largest Islamic bank with assets of $91 billion, Al Rajhi Capital has best-in-class investment advice, product portfolios and insightful research to deliver fully integrated solutions. Operating regionally from 20 offices across Saudi, it has over 250 investment professionals, and 15 funds across various strategies.
Best Islamic Trade Finance Provider | Sidra Capital
The Saudi-based Islamic financial institution had assets under management of 3.8 billion riyals ($1 billion) at the end of 2016, with 23% connected to trade finance. It has the world's largest Islamic structured trade finance fund. The fund supports growth in emerging markets by providing short-term working capital to SMEs focusing on agricultural commodities, energy and metals.
Best Islamic Project Finance Provider | Kuwait Finance House
Kuwait Finance House (KFH) wins as the Best Islamic Project Finance Provider for the second straight year, due to its strong knowledge of market conditions and customer needs. One of the largest Islamic banks in the world, KFH has a strong presence in Malaysia and Turkey as well as throughout the Middle East.
Best Islamic Commodities Provider | Dubai Shariah Asset Management
Dubai Shariah Asset Management (DSAM) is a joint venture Islamic finance initiative between Dubai Commodity Asset Management, a DMCC division, and Islamic finance provider Shariah Capital. The firm develops shariah-compliant commodity-focused investments. These include an exclusive series of single strategy, transparent hedge funds registered on the Al Safi Trust platform and marketed under the DSAM Kauthur brand.
Best Up-And-Coming Financial Institution | KT Bank
KT Bank, the German Islamic financial institution, more than doubled its asset size in 2016. Established in 2015, it is the first Islamic bank in Germany, as well as in the eurozone, that offers comprehensive financial products and services based on the principles of shariah. KT Bank is a 100% subsidiary of Kuveyt Turk Bankasi (Istanbul) whose principal shareholder is Kuwait Finance House. KT Bank now has branches in Berlin, Frankfurt, Mannheim, Cologne and Munich. In the long term, KT Bank plans to offer Islamic banking products and services in continental Europe.
Best Stock Exchange For Shariah-Compliant Listings | London Stock Exchange
The London Stock Exchange is a key global venue for the issuance of sukuk. To date, over $48 billion has been raised through 65 issues of these alternative-finance investment bonds on the LSE. The exchange offers the choice of two routes to market—the Main Market or the Professional Securities Market. The LSE also has a vibrant market in exchange traded funds (ETFs) including seven shariah-compliant ETFs based on Islamic indexes. The FTSE Shariah Global Equity Index Series covers both developed and emerging markets to create a comprehensive shariah indexing solution. It is based on the large- and mid-cap stocks in the FTSE Global Equity Index Series universe. Screening is undertaken by shariah-compliance consulting firm Yasaar Ltd.
Sukuk Deal Of The Year | DBS Bank
Despite the volatile market backdrop, DBS successfully priced a $750 million 3% senior unsecured sukuk for Khazanah Nasional Berhad (KNB). This transaction was the first straight USD sukuk issue from KNB. Earlier, in January 2016, KNB embarked on a road show in Dubai, Hong Kong, Singapore and London to meet key USD sukuk investors. After the road show, other investment banks were not able to provide assurance for the execution at the pricing that Khazanah management was expecting. That said, when DBS came in at a later stage, it was able to secure significant anchor orders and unseat other investment banks to successfully close this USD sukuk transaction for KNB.
IPO/Equity Deal Of The Year | Dubai Islamic Bank
Dubai Islamic Bank's (DIB) large 3.2 billion dirham ($871.2 million) rights issue was nearly three times oversubscribed. The rights issue increased the share capital of the bank to 4.9 billion dirhams from 3.95 billion dirhams thanks to the issuance of 988.4 million new shares. "The rights issuance will enable us to continue our drive to advance incremental business through deeper penetration of existing and new wholesale segments, as the bank stays on its course to gain greater market share within the UAE," says Adnan Chilwan, DIB's group CEO.
Real Estate Deal Of The Year | Sidra Capital
Sidra Capital's 460 million riyal ($122.6 million) acquisition of a prime landmark building in central London in 2016 was its biggest acquisition to date. Acquiring the property is a value-added strategy or asset management play rather than a redevelopment or an income-generating investment.
Best Shariah-Compliant Index Provider | S&P Dow Jones
S&P Dow Jones shariah indices provide investors with a comprehensive set of shariah-compliant investment solutions. Representative of each market, each index offers a comparable investable portfolio while adopting explicit, transparent selection criteria as defined by Islamic law. The shariah indices include S&P 500 Shariah (all shariah-compliant constituents of the S&P 500), Dow Jones Islamic Market World Index, Dow Jones Islamic Market Titans 100 Index, S&P Pan Arab Composite Shariah and the S&P GCC Composite Shariah, among others.
Best Islamic Takaful | SALAMA – Islamic Arab Insurance Company
Islamic Arab Insurance Company (SALAMA) wins the award due to its wide range of shariah-compliant takaful products, its geographical diversification and its growth. The company is a leader in shariah takaful solutions and the world's largest takaful and re-takaful player, with paid-up capital of 1.2 billion dirhams ($326.7 million). It is listed on the Dubai Financial Market and operates in more than 60 countries with six direct takaful companies in the UAE, Saudi Arabia, Egypt, Senegal, Algeria and Jordan.
Gulf Cooperation Council (GCC) | Qatar Islamic Bank
Qatar Islamic Bank wins the GCC region award due to its very good performance in 2016, with net profit up by 10% to 2.2 billion riyals ($604.2 million) and assets also rising by 10% to 140 billion riyals. Total income for 2016 was 5.5 billion riyals, up 22% from the previous year. QIB was able to maintain non-performing financing assets to total financing assets at a very low 1%. Moreover, equity increased by 16% to 20 billion riyals; in September 2016, the group raised additional Tier 1 capital by issuing a perpetual sukuk for an amount of 2 billion riyals. It has a leading domestic franchise in Qatar augmented by a growing international footprint, with investments in the UK, Malaysia, Sudan and Lebanon.
Asia-Pacific | Maybank Islamic
Maybank Islamic is the largest Islamic bank in the Asia-Pacific region and is increasingly widening its footprint in countries including Indonesia and the Southeast Asia area. It continues to innovate and introduce new Islamic investment and financing products to the market. Maybank Islamic's Singapore entity focuses on providing more funding opportunities, as the bank looks to widen its geographical reach.
Non-GCC North Africa | Al Baraka Banking Group
In the North African and wider Middle Eastern region, few Islamic institutions have as wide a footprint as the Bahrain-based Al Baraka Banking Group. With assets of over $23 billion, it is a large Islamic player with a very diversified asset mix. The group has a broad geographical presence in the form of subsidiary banking units and representative offices in 15 countries, which in turn provide their services through over 650 branches. Al Baraka currently has a strong presence in Turkey, Jordan, Egypt, Algeria, Tunisia, Sudan, Bahrain, Pakistan, South Africa, Lebanon, Syria, Iraq and Saudi Arabia, and representative offices in Indonesia and Libya.
Afghanistan | Afghanistan International Bank
The leading bank in Afghanistan, Afghanistan International Bank saw its net profit rise by 6% to 519 million afghanis ($7.7 million) on assets of 58 billion afghanis. The bank provides a comprehensive range of Islamic banking products and services through its wide domestic branch network in the country.
Algeria | Banque Al Baraka D'Algerie
Part of the Al Baraka Banking Group, Banque Al Baraka D'Algerie is experiencing good growth in its shariah-compliant banking services and activities in Algeria. With assets of around 200 billion dinars ($1.8 billion), it has an increasingly large client base within both placements and financing.
Bahrain | Al Baraka Bank Bahrain
The Bahrain Islamic retail bank recorded strong growth in 2016, with assets rising by 29% to 899 million dinars ($2.4 billion), led by investments and musharakah. Al Baraka Islamic Bank operates eight branches in Bahrain and is one of the banking units of Al Baraka Banking Group. In line with its vision and strategy in contributing to the development of housing and real estate projects in Bahrain, the bank established and financed a project consisting of 208 housing units, in partnership with private investors.
Bangladesh | Shahjalal Islami Bank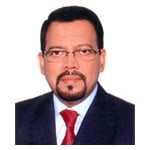 Assets expanded to more than 160 billion taka ($2 billion) in 2016. With over 100 branches, Shahjalal Islami Bank is a leading private-sector Islamic bank in Bangladesh. Net profit grew by around 10%, led by solid growth in a wide range of shariah-compliant financing and investment products.
Brunei Darussalam | TAIB
TAIB is one of the main Islamic financial institutions in Brunei and is selected for its product offerings, including savings deposit accounts, term deposit accounts and retail financing. It also caters to corporate and business clients. TAIB has eight branches and has a takaful/insurance subsidiary.
Egypt | Faisal Islamic Bank of Egypt
Faisal Islamic Bank of Egypt, the first Egyptian Islamic commercial bank established is expanding its activities in Egypt, particularly to small companies. It has recently finalized a plan to increase the percentage of loans granted to micro, small and medium enterprises to 20% of the bank's total loans. Faisal Islamic Bank also recently obtained approval from the Egyptian Financial Supervisory Authority to use murabaha (non–interest-bearing loan) contracts to finance real estate development.
Indonesia Bank | Muamalat Indonesia
Bank Muamalat is Indonesia's flagship Islamic bank and the shariah-financing pioneer. Last year was another good year for the bank, with net profit rising by around 10% to 80.5 billion rupiah ($6 million) and with assets of 56 trillion rupiah. Nonperforming financing also declined. The bank launched a number of new products and services in 2016, including new mortgages and mobile banking. The Islamic Development Bank owns 32.7% of Bank Muamalat, while both National Bank of Kuwait and Boubyan Bank also have large stakes.
Jordan | Jordan Islamic Bank
Jordan Islamic Bank has achieved good growth over the past few years and continues to expand its Islamic banking activities. It is a financially sound bank with a high capital adequacy ratio and good coverage for non-performing financing. Client deposits and financing grew in 2016. The bank is focused on expanding its range of financing facilities to SMEs and individuals and is aiming for financial inclusion in Jordan.
Kuwait | Boubyan Bank
Boubyan Bank wins the award for Kuwait due to its significant performance in 2016 and increasing franchise strength. Total assets rose by 11% to 3.5 billion dinars ($11.5 billion), deposits increased by 7% and loans by 16% to 2.5 billion dinars. Personal finance rose by 10%. while Boubyan Bank's net profit increased by 17% to 41 million dinars.
Lebanon | Arab Finance House
Beirut-based Arab Finance House investments and products are all shariah compliant. Its strategy is to add value to the business and Islamic investment sectors by providing shariah-compliant investment products and banking services to individuals, small businesses and corporate customers.
Malaysia | Maybank Islamic
Maybank Islamic is the largest Islamic bank in Malaysia, controlling around 31% of the market in 2016. It is the flagship institution in the country due to its product range, service, innovation and financial profile.
Nigeria | Jaiz Bank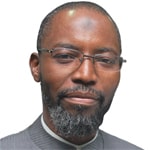 The first Islamic financial institution in Nigeria, the bank obtained a national license in 2016 enabling it to expand nationwide. Recently listed on the Nigerian Stock Exchange, the bank's branch network has grown to 27. Its Islamic services are both deep and broad, and the bank has achieved good annual growth in assets.
Oman | Bank Nizwa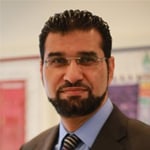 In 2016, Oman's Bank Nizwa recorded its first net profit since inception in 2013 and reinforced its leadership position within the sector. It maintained its status as Oman's fastest-growing Islamic financial institution, with total assets rising by 49% to 516 million rials ($1.3 billion). Customer deposits rose by 86% to 351 million rials, despite tough conditions. The bank also restructured its wholesale banking operations in 2016 to target corporate clients.
Pakistan | Meezan Bank
Meezan Bank, in its 15th year of operation as a full-fledged Islamic commercial bank, maintained its position as the fastest-growing bank and a dominant player in the Pakistani Islamic banking sector. With a large network of 571 branches in 146 cities, the bank has a significant franchise. In 2016, Meezan Bank saw another year of significant achievements. Key highlights during the year included the successful issue of subordinated sukuk (Tier II capital) amounting to 7 billion rupees ($66.8 million), growth in financing and passing the 500 billion rupee benchmark in both deposits and trade volumes.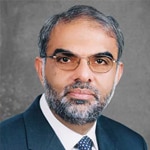 Palestine | Arab Islamic Bank
Despite the tough operating environment, Arab Islamic Bank continues to invest in technology in order to enhance its product and service offering. As part of the Arab Islamic Bank's policy of expansion and geographic spread, and to raise its growth capacity, new branches and offices were to be opened in 2016 and the ATM network was expanded and operating systems were upgraded. The balance sheet continues to grow at a good rate, and the bank offers a wide range of Islamic banking services.
Qatar | Qatar Islamic Bank
Qatar Islamic Bank is the dominant Islamic financial institution in Qatar, with a 50% market share of Islamic banking assets in the country. It has strong operations across wholesale banking and consumer banking. QIB's financial profile is very good, supported by high capital adequacy. Net profit was up by 10% in 2016 to 2.1 billion riyals ($576.7 million).
Saudi Arabia | Al Rajhi
Al Rajhi Banking Corporation and its fully owned investment-banking subsidiary, Al Rajhi Capital, make up the largest Islamic bank globally. Total assets grew by 8% in 2016 to $91 billion. This was a good performance against most peer banks in the country, which experienced a contraction in their balance sheets. Its profit was $2.2 billion and the bank achieved a high return on assets of 2.4%. It has a strong retail franchise, and Al Rajhi Capital is deepening its reach and asset size in the investment-banking arena.
Singapore | Maybank Islamic
Last year, Maybank Islamic banking in Singapore saw Islamic financing assets grow 61% from 2015, thanks to growing interest in auto finance products and small business segments, and an increase in term financing offered to Singapore corporates. In a boost to the Islamic banking industry in Singapore, a landmark S$260 million (US$185.9 million) Islamic financing deal was inked between Maybank and RB Capital, one of Singapore's fastest-growing groups involved in bespoke offices, luxury retail and lifestyle developments. Maybank Islamic also offers the only shariah-compliant financing tailored for the growing retail and SME segment in Singapore, plus Islamic trade facilities and foreign currency deposits.
South Africa | Al Baraka Bank
Al Baraka Bank was established in 1989 and operates as a commercial Islamic bank, with a total of 12 branches. The bank continued to see growth in its deposit-taking activities for the 12 months of financial year 2016, with deposits from customers increasing by R127 million ($9.6 million), or 3%, and in a difficult environment.
Sri Lanka | Amana Bank
Amana Bank is awarded the best Islamic bank in Sri Lanka due to its excellent performance in 2016. Customer deposits grew by 22% to 46.9 billion rupees ($308 million), and advances by 16% to 38.4 billion rupees. Both assets and customer numbers grew strongly last year. The bank has a dominant franchise in the Islamic banking sector in Sri Lanka. The first licensed commercial bank in Sri Lanka to operate based on an Islamic banking model, it is listed on the Colombo Stock Exchange.
Thailand | Maybank Kim Eng
Maybank Kim Eng Thailand is part of the Maybank Kim Eng group of companies comprising businesses stretching around the globe, with offices in Malaysia, Singapore, Hong Kong, Thailand, Indonesia, the Philippines, India, Vietnam, Britain and the US, and has a presence in the Middle East through Anfaal Capital. Maybank Kim Eng provides services in corporate finance, debt capital markets, equity capital markets, derivatives, retail and institutional securities brokerage and research.
Tunisia | Banque Zitouna
In 2010, Banque Zitouna began its activities by offering individuals, professionals and companies an innovative range of products and services in line with the principles of Islamic finance. Banque Zitouna offers individuals a wide range of products and services in deposit accounts, financing, participatory investments, electronic banking and remote banking. It is the largest Islamic institution in Tunisia and has seen growth over the years despite difficult economic conditions.
Turkey | Turkiye Finans
Turkiye Finans Participation Bank is a well-established participation (Islamic) bank in Turkey, which has been operating with its strong capital structure for some years, with the National Commercial Bank of Saudi Arabia as its main shareholder, owning 67% of its shares.
Assets stood at L38 billion (US$10.3 billion) at the end of 2016, and during the year the bank increased both its capital adequacy ratio and its return on equity. Net profit for 2016 was L296 million, 13% ahead of the previous year. From a network of 286 branches, it services a broad customer mass in the commercial, SME and retail banking segments.
United Arab Emirates | Abu Dhabi Islamic Bank
Abu Dhabi Islamic Bank (ADIB) launched a number of new products in 2016, including online digital banking, mobile apps and voice-activation technology. The number of active customers served by ADIB increased by over 42,000 in 2016. The bank achieved a growth rate of 5% in revenue in 2016, one of the highest rates in the UAE. Within retail banking operations, ADIB gained market share in both assets and liabilities. Wholesale banking also delivered a strong set of financial results in 2016. Total assets rose by 3% to 33.3 billion dirham (US$9.1 billion) in 2016 with profit of 532 million dirham.