As Islamic finance gains ground, institutions are using the methods and strategies of fintech companies to attract and retain clients

---
Islamic financial institutions continue to forge ahead in financial product innovation and process development, meeting conventional banks head-on in competition. Difficult market conditions over the past few years have squeezed margins somewhat and dampened asset expansion, making the need to innovate even more essential.
Global Finance's 2017 Islamic finance innovators are leading participants in their markets and fields, building their franchises profitably. Their respective managements have acknowledged the need to innovate, to design and introduce new products to the market that add value and to develop new processes or improve existing ones to remain at the forefront of their respective markets.
Technological innovations can make a significant impact on traditional financial services in terms of increasing access to finance and savings products, growing alternative channels and even improving regulatory compliance. Currently just over $2 trillion, the Islamic finance industry is forecast to reach $3 trillion by 2020. Despite the strong growth, the World Bank estimates that seven out of 10 adults in Muslim countries—around 680 million people in total—still do not have access to a bank account.
Technology also has the potential to drive change in Islamic finance for the millions of small and midsize enterprises (SMEs) in the Middle East and North Africa (MENA), and in and other emerging markets such as Indonesia. Despite the fact that 76% of enterprises in MENA have a bank account, the World Bank estimates that only 26% have credit from a financial institution. Islamic financial institutions are developing solutions to narrow the gap.
Malaysia has long been a leader in developing innovative savings, credit and investment instruments that are shariah compliant. Increasingly, however, innovations in Islamic finance are being developed in the Middle East. Islamic banks are now using many of the methods and strategies of fintech companies to attract and retain clients.
Financial services may be the most digitizable industry of all. The most important driver of change in the banking industry has been the smartphone. Instead of going to a branch or to an ATM, customers can now access services on their phone. Banks and financial institutions are now comparing themselves to fintechs, aiming to digitize completely. However, Islamic institutions have also recognized the importance of the customer journey, and this is where the process is critical.

ABU DHABI ISLAMIC BANK | ADIB Express
Process Innovation
Abu Dhabi Islamic Bank (ADIB) launched ADIB Express, a first of its kind digitally enabled branch that combines the benefits of digital banking with personalized service. ADIB Express branches provide customers with access to a wide range of digital services as well as the benefits of personalized service by onsite relationship managers. Clients can receive approval of personal finance and instantly open new bank accounts, with checkbooks and debit cards printed and delivered on the spot, and immediate activation of accounts and cards. The branch is also designed with the latest digital technology, such as interactive screens, Emirates ID scanners and media walls to provide customers with a truly immersive experience. New customers can set up an account in 30 minutes, paper free. "There is a definitive shift taking place in the way that consumers in the UAE are banking, and we are investing heavily in digital infrastructure to reflect this," says Philip King, head of retail banking at ADIB. "Many customers tell us that they value the human touch provided in our branches, but also desire the efficiency of digital transactions."
ALIZZ ISLAMIC BANK | Business Intelligence Platform
Product Innovation
Alizz Islamic Bank successfully deployed a business-intelligence platform developed by Sunoida Solutions. As the volume of data grows exponentially, banks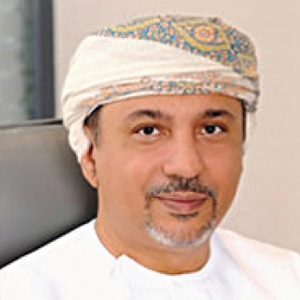 need a centralized data warehouse to consolidate data from all internal systems and external sources, including social media, and to convert this vast amount of data into meaningful information that can provide business insights and a competitive edge in today's economy. Vision Banking BI is one of the most comprehensive banking business-intelligence solutions. The Vision BI solution has automated financial reporting, MIS reporting, customer analytics (for both retail and corporate business) and Central Bank of Oman reporting for Alizz, not only helping executives to get an up-to-date and accurate view of the business at any time using interactive dashboards but also ensuring that compliance and regulatory issues are handled with diligence and efficiency. "Business intelligence and data analytics are a key area of focus for every bank today," says Faisal Zakaria, head of finance at Alizz Islamic Bank. "The Vision solution has already started to provide us valuable business insights and is also helping us to address the compliance and business-reporting needs of various stakeholders."
BIDAYA HOME FINANCE | Online Enhancement And Integration
Process Innovation
Since its launch in January 2016, Bidaya, which offers shariah-compliant financial solutions to the Saudi mortgage market, focused on providing cutting-edge digital solutions, including a customized online application process, document submission, progress-monitoring and more, leading to fully online digital credit approval. In 2017, Bidaya introduced the next key update by enabling online payments and checking of credit reports. This involved integration with two key services through the Saudi Credit Bureau. Bidaya runs a credit check directly from its website. It has integrated with Sadad, the Saudi electronic bill presentment and payment service provider. This allows applicants to pay fees online, thereby completing their home finance application without ever having to visit a branch—a major improvement in a country where applicants must endure a long, complicated process with multiple visits to branches.
KUVEYT TURK | New Generation Credit Card
Product Innovation
Kuveyt Turk's new-generation credit card is characterized by its affordability and brings a different perspective in the sector. Salam Card offers holders of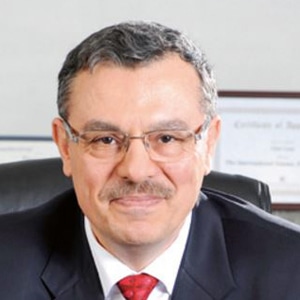 the card the option to charge their basic health and education bills and repay them in five installments with no extra payment. And they can determine the number of installments at their discretion, up to 12 installments for each L100 ($28) or more spent by card. The holders of the card earn gold points without any card fee if they spend a certain amount per month and repay their credit card debts regularly. The card can be used for withdrawing cash advances up to 10% of its limit. The budget-friendly Salam distinguishes itself from its competitors in offering gold savings features and installment options for buying basic consumption items. Mehmet Oral, executive vice president of retail banking at Kuveyt Turk, says: "There are around 58 million credit cards in Turkey, and around two million card holders suffer problems in paying the card debts. These figures reveal the importance of acting prudently in use of credit cards. We have designed Salam Card keeping this in mind." Kuveyt Turk also launched Senin Bankan, the cutting-edge digital interest-free banking platform.
KUWAIT FINANCE HOUSE | Al-Nuwair Deposit
Product Innovation
Kuwait Finance House launched an innovative investment deposit that offers investment returns and enables cash withdrawal from the principal amount of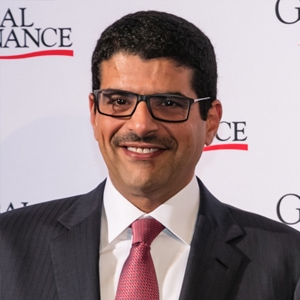 the deposit, within the investment period, without the need to cancel it. The1 product also provides other benefits. Profits are distributed at the maturity date without having to wait until the end of the fiscal year. Up to 30% of the principal amount can be withdrawn without having to cancel the deposit, as long as the minimum deposit amount is maintained. KFH also introduced a new Eservice product that allows clients to open a gold account by an online application. It allows KFH clients to buy and sell gold online in a convenient and secure manner.
NOOR BANK | Single Risk Credit Insurance Structured Finance
Process Innovation
Conventional financing based on a company balance sheet and collateral has become increasingly difficult. In the past, banks have attempted to employ conventional credit insurance policies that work on whole turnover principle to provide the bank with security in the event of a default. However, this proved challenging, due to the limits being cancelable. Noor Bank set out to address this challenge by bringing in single risk credit insurance structured finance, a working capital financing solution wherein the bank extends a credit facility for financing its client's purchases—or its sales—backed by an insurance cover. The structure is different from conventional working capital financing lines offered by banks, as the bulk of the credit risk (90%) is indirectly transferred to a third party, with 10% retained by the bank. What differentiates this particular solution is that it enables the trade to be financed without depending on regular collateral and allows good businesses to access cheaper bank financing in a climate of tightened liquidity.
QATAR ISLAMIC BANK | Term Deposit With Multiple Profit-Payment Options
Product Innovation
Qatar Islamic Bank unveiled a new term deposit under the "absolute mudaraba" shariah-compliant principle, with multiple profit-payment options and higher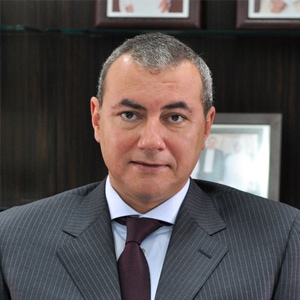 expected yields on the invested amounts. This new flexible profit-payment option gives customers the chance to choose how they want to receive the profit on their deposit: up-front profit payment, monthly, quarterly or at maturity. Deposit accounts are investment tools where funds are accepted as term deposits with different investment periods. QIB manages and invests the funds on the Islamic murabaha basis, aiming at realizing the best profit for the mutual interest of the parties. Deposits may be for one year, two years, three years or five years. The longer the term, the better are the expected profit rates. During the tenure of the term deposit, if the customer is in need of cash and does not want to break the deposit and lose the returns, QIB offers a financing option up to 90% of the value of the deposit.
SIDRA CAPITAL | Mutajara Fund
Product Innovation
Sidra Mutajara Fund is an innovative fund launched in 2016 by the Saudi investment bank. The shariah-compliant trade-finance fund is an alternative to conventional liquidity management products and has the advantage of paying regular dividends. The fund grants shariah-compliant structured and secured funding to producers, consumers and other participants in the commodity value chain globally. The fund provides liquidity to physical commodity players by granting overcollateralized funding to niche players that lack access mainstream trade financing. Mutajara plays an important role in financing growth in the real economy by supporting nonspeculative value-added small and midsize enterprises (SMEs), and, in emerging markets, focusing on agricultural commodities, energy and metals. Mutajara intervenes along the commodity value chain by using activist and innovative shariah financing structures tailored to a specific transaction's needs. The fund gives investors direct and long-lasting impact on the investees' capacity to generate sustainable wealth.