Noor Bank focuses on select business segments and eyes the digital payment space that will offer some of the best opportunities over the next couple of years.
---
---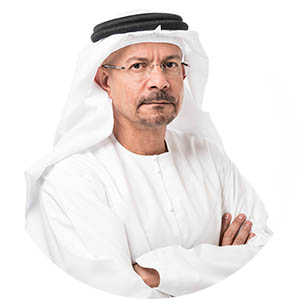 Global Finance: What is propelling the growth in Islamic assets and liabilities at Noor Bank?
Hussain Al Qemzi: Noor Bank's strong financial performance and growth can be attributed to our prudent approach of focusing on selected business segments since 2011. In what is a highly competitive market, we have continued to play to our strengths and have shown resilience to changing market conditions among our targeted businesses. It is also due to the important role the government has played. The Dubai Islamic Economy initiative has been a big catalyst for the Islamic industry in the UAE to post strong growth, which has led Dubai to the brink of emerging as the capital of the trillion-dollar global Islamic economy. This is further emphasized by Dubai becoming the leading global hub for sukuk issuances, with listings exceeding Malaysia and United Kingdom.
GF: Where do you see the best opportunities over the next couple of years?
Al Qemzi: Over the next few years, banks will need to develop new ways to engage with customers who are increasingly comfortable with interacting in a virtual environment. Some of the best opportunities will be in the digital payments space. As technology progresses, we expect consumers to shift more heavily onto smart platforms, with less reliance on cash. In this regard, Noor Bank has introduced two solutions in the retail and payments space during 2016 that are due to launch soon. The first innovation is to be an innovative prepaid card using Emirates identification card, and the second is an innovative payment solution—a mobile wallet—part of the mobile application YVO.
GF: What are the ultimate ambitions for Noor Bank?
Al Qemzi: Since the bank's inception, we have been mandated to approach Islamic banking from a different paradigm, one that is ethically grounded, simple, transparent and innovative for our customers. Our mission is to be ranked among the top 100 most innovative companies in the world by 2020—and our vision is to be recognized as the financial icon of Dubai.
GF: What are the challenges for Noor Bank?
Al Qemzi: The challenges for Noor Bank are the same as the challenges facing our industry. This means continuing to provide value to our customers in a dynamic and rapidly changing economy and being efficient in the face of higher costs emanating from regulations and technological changes. There are also short-term challenges arising out of our presence in an oil-dominated region, but I feel the UAE, and particularly Dubai, are relatively less impacted by virtue of having more diversified economies. Islamic banking still has a long way to go, and I expect the sector and Noor Bank to continue innovating and growing well into the future.
GF: What new products or services will you bringing on board this year or next? Does innovation remain paramount for Noor Bank?
Al Qemzi: Innovation is the foundation of our strategy. We have been one of the fastest- growing banks in the market over the past couple of years. This growth has only been possible [because of] our ability to attract new customers—many of whom were banking with conventional banks but were attracted to us by the value proposition that we were able to provide. However, innovation is much more than just new products: It is a core principle governing all our activities, whether external or internal, and we are constantly looking to push boundaries and find better ways of doing things.
GF: In regard to the financial system (either in UAE, regionally, internationally) for Islamic banking, what needs to happen to enable Islamic banking to truly compete on a level playing field against conventional banking?
Al Qemzi: To truly compete with conventional banking, the Islamic banking industry needs unity in implementing and developing shariah standards that are universally adopted across practitioners and across various jurisdictions.
GF: What are the prospects like for Islamic real estate finance in the UAE? How is Islamic real estate financing likely to develop over the next few years?
Al Qemzi: Despite the strong US dollar and low oil prices, which are likely to remain headwinds for the real estate sector in 2016, the core of UAE's real estate sector remains strong, and we are seeing the market mature. The long-term growth story remains intact, and this, along with positive demographics, will continue to drive the sector, long term. Islamic banks have traditionally been active in this space, as it is relatively easy to structure real estate asset-backed financing under shariah-compliant structures.