Global Finance names the banks and financial institutions leading the way in sustainable finance in Asia-Pacific.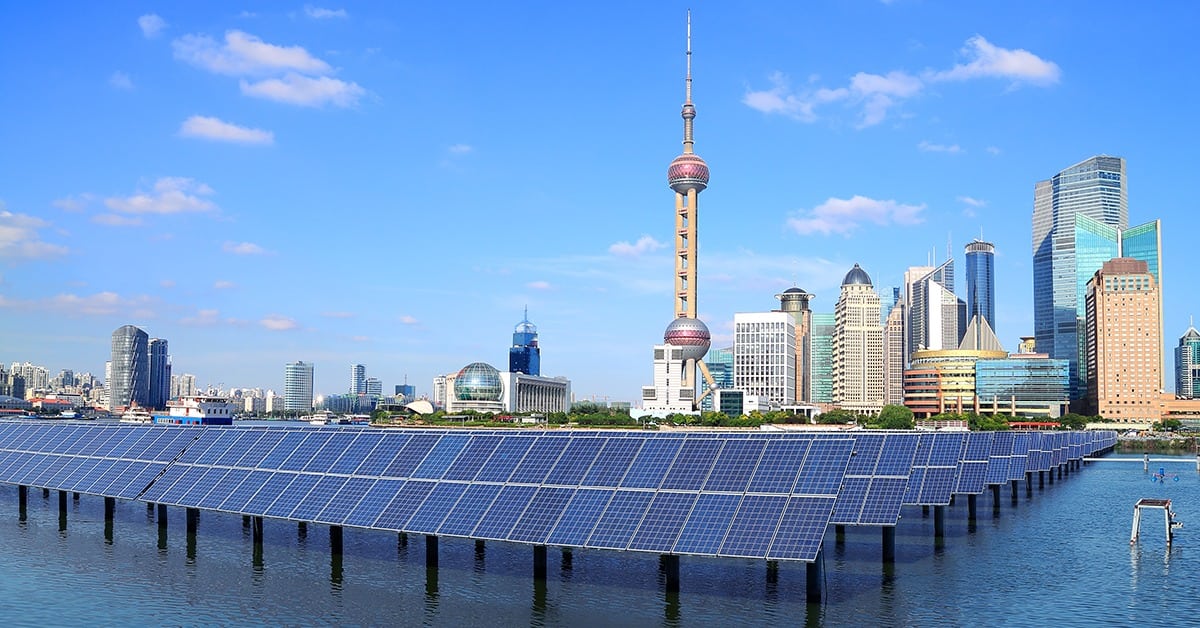 Rising waters may lift all boats, but they can sink small islands. Many of the nations spread across the vast expanse known as the Asia-Pacific region are particularly vulnerable to typhoons and other impacts of climate change. Years ago, Australia was among the first countries to confront the hole in the ozone layer. Just this past May at the UN Climate Conference in Bangkok, the president of Pulau and the prime minister of the Cook Islands called for more generous financing from wealthy and well-developed nations. Small island nations contribute little to atmospheric carbon and other causes of rapid climate change, yet they are more at risk from the consequences.
Yet the region is a haven of economic dynamism that burns energy, too. Nations across Asia are grappling to achieve a sustainable balance of growth. Even though coal still accounts for more than half of the country's electricity generation, China now leads the world in its efforts to transition to sustainable energy sources, with a stated goal to become carbon neutral by 2060. It may seem like a reach for a country whose steel and cement production alone account for more CO2 emissions than that produced in all of the European Union, but China's investments in renewable energy, sustainable materials and electric transportation spur ESG activities and investments throughout Asia. These include a growing market in green bonds and transition finance products, along with increased investments in products with broader sustainability and social parity themes.
China is a powerhouse but Asia is well-known for the ingenuity of its smaller dynamos, including Singapore, Taiwan, Thailand and Malaysia. Our awards recognize leaders in delivering financial solutions that promote ESG practices, sustainable transitions and long-term value for stakeholders.
---
Outstanding Leadership in Sustainable Finance
Outstanding Leadership in Sustainable Project Finance
Outstanding Leadership in Sustainable Bonds
BANK OF CHINA
Bank of China (BOC) takes the Asia-Pacific award for Outstanding Leadership in Sustainable Finance, along with regional awards for sustainable project finance and sustainability bonds. By focusing on topics such as green finance, inclusive finance, rural revitalization, and consumer protection, the bank promoted the integration of ESG concepts into both its own corporate governance and outside business development. Its goal is to create sustainable value for the environment, society, and economy.
In 2022, BOC issued the first green bond based upon the updated Common Ground Taxonomy: Climate Change Mitigation—a joint initiative between the Peoples Bank of China (China's central bank) and the European Commission, which strives to find common ground between the ESG taxonomies used by China and European countries in developing green finance initiatives, comparing commonalities and differences between the taxonomies used, and mapping them, to enable better international coordination. BOC's $500 million three-year senior unsecured fixed rate bond based on this taxonomy will be used for projects that help mitigate the effects of climate change.
In other activities, BOC's London branch contracted and disbursed a syndicated loan for the world's largest operational offshore wind farm, located in the North Sea. In Beijing, the bank is supporting green building construction on, and ecological protection and restoration of, the 2022 Winter Olympics site.
Outstanding Leadership in Sustainability Transparency
In addition to publishing sustainability reports and white papers, Maybank in 2022 embarked on a project to guide sustainable finance efforts. Its Sustainable Product Framework clarifies its metrics for green, social, and sustainability-linked financing. Maybank wrote this framework to bolster its thought leadership in the green arena, to demonstrate the bank's authenticity of commitment, and to avoid even the appearance of greenwashing. The framework outlines the methodology and associated procedures used to classify and report on financial products and services labeled by Maybank as "sustainable." The framework was developed in partnership with Sustainalytics, an independent ESG and corporate governance research, ratings, and analytics firm. The bank maintains that the criteria set forth in the framework is more exhaustive and stringent than those set forth by many other banks, and in line with marketplace best practices. For this effort, Maybank receives the award for Outstanding Leadership in Sustainability Transparency.
Outstanding Leadership in Sustainable Infrastructure Finance
CTBC takes the award for Outstanding Leadership in Sustainable Infrastructure Finance. Three projects are particularly notable. The bank acted as joint financing arranger for the first nonrecourse waste-to-energy (WTE) project financing in Taiwan. The cash funds Taiwan Cube Energy's 20 MW WTE incinerator, which will process solid recovered fuel into a source of electricity. CTBC also took part in a 3 billion Taiwan new dollar (about $96.6 million) loan to the Yang Bao Enterprise Co. for a WTE project. Yang Bao is building plants in Taiwan to reclaim industrial waste from the electronics industry for use as fuel. Finally, CTBC is acting as mandated lead arranger and bookrunner for the NT$8.9 billion Sunny Rich 130 MW solar aquafarm project, a type of solar project that also encourages aquaculture by creating a more efficient and environmentally friendly way to farm fish.
Outstanding Sustainable Financing in Emerging Markets
Outstanding Leadership in Green Bonds
Outstanding Leadership in Transition/Sustainability-Linked Bonds
Outstanding Leadership in Transition/Sustainability-Linked Loans
DBS
DBS has won four Global Finance awards for its work in the green arena. It takes the award for Outstanding Sustainable Financing in Emerging Markets for its work to facilitate the transition to clean energy in Asia. For example, it has been named by the Indonesia Investment Authority as financial adviser to the authority's energy transition program, which seeks to accelerate the shutdown of private sector coal-fired power plants in that nation, concurrently finding innovative ways to provide power in an environmentally friendly manner.
DBS earned awards for use-of-proceeds transition loans and transition-focused sustainability-linked loans totaling 480 million Singapore dollars (about $355 million), and a sustainability-linked bond for 300 million in 2022, used to finance, among other things, investments in low-emission fuels and transitions toward steel production methods that produce fewer greenhouse gases, as well as agriculture, real estate and corporate projects. Its award-winning work in green bonds includes acting as joint bookrunner for an 800 million Singapore dollar bond for Singapore's Public Utilities Board, used to finance or refinance eligible green public projects. It also took active roles in the issuance of a host of other bonds, including those used for green projects being developed by organizations such as Henan (China) Railway Construction and Investment Group, the Indian Railway Finance Corporation, Towngas Smart Energy Company, and others.
Details on DBS, a global winner, can be found here.
Outstanding Leadership in ESG-Related Loans
BANGKOK BANK
ESG activities are important to Bangkok Bank, and it wins the regional award for loans in this arena. In 2022, it financed 643 million Thai baht (about $18.3 million) in green loans offered as part of a special SME loan program in operation since 2008. Loans issued under this program are to be used for investment in renewable energy projects to reduce greenhouse gases produced by the businesses. These projects may include solar, wind, and hydropower investments. During the year, Bangkok Bank expanded this program by granting special loan rates to SMEs installing solar rooftop power cells. Renewable energy loans issued by the bank in 2022 came to 88.1 billion baht. Renewable energy loans granted by the bank in 2022 helped generate 1,184 MW of solar power and 208 MW of biomass electricity-generating capacity. Also last year, a 17.8 billion baht loan by Bangkok Bank constitutes 28.1% of syndicated loans for the construction of two new electric urban transit train lines to run through the Bangkok metropolitan area.
SUSTAINABLE FINANCE AWARDS 2023
Asia-Pacific Country Winners

Outstanding Leadership in Sustainable Finance
Bank of China
Outstanding Leadership in Sustainability Transparency
Maybank
Outstanding Leadership in Sustainable Infrastructure Finance
CTBC
Outstanding Leadership in Sustainable Project Finance
Bank of China
Outstanding Sustainable Financing in Emerging Markets
DBS
Outstanding Leadership in Green Bonds
DBS
Outstanding Leadership in Sustainable Bonds
Bank of China
Outstanding Leadership in Transition/Sustainability-Linked Bonds
DBS
Outstanding Leadership in ESG-Related Loans
Bangkok Bank
Outstanding Leadership in Transition/Sustainability-Linked Loans
DBS

Asia-Pacific Country Winners

Australia
Commonwealth Bank of Australia
China
Bank of China
Hong Kong
DBS
India
Bank Rakyat Indonesia (BRI)
Indonesia
Sumitomo Mitsui Financial
Malaysia
Maybank
Philippines
BPI
Singapore
OCBC
South Korea
KB Financial Group
Taiwan
E-SUN
Thailand
Bangkok Bank
Vietnam
SHB