Latin American countries dominate the top ten rankings of the best places to retire in 2018.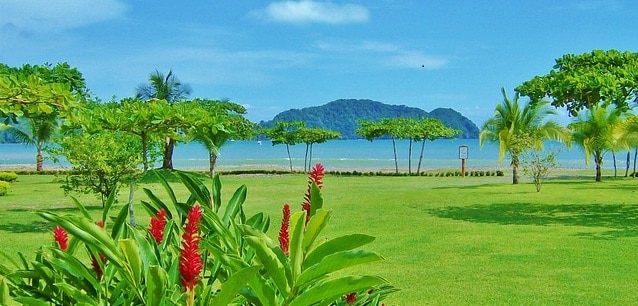 International Living's most recent Annual Global Retirement Index 2018compares 24 countries that give you the maximum return for your money and promise to deliver a better quality of life.
Overall, the Index is based on ratings in 12 categories: buying and investing, renting, benefits and discounts, visas and residence, cost of living, fitting in, entertainment and amenities, healthcare, healthy lifestyle, development, climate, and governance.Each category was given a score out of 100 to arrive at one composite average score.
Costa Rica took the top spot on the list for the first time. Peru marked its first appearance inthe top 10. Most of the top ten are in Latin or Central America.
Jennifer Stevens, executive editor at International Living,mentions that the survey does not look at data like the average-cost-per-foot of real estate spread over an entire country as it is not really useful for those looking to retire abroad. "We're focused, instead, on particular communities," she says. "So in terms of real estate, for instance, we're looking at what it costs to rent or buy the sort of place an expat would want, in a neighborhood that's desirable."
The table below shows the rankingsfor all the countries included in the analysis.
| Rank | Country | Average Score |
| --- | --- | --- |
| 1 | Costa Rica | 91.3 |
| 2 | Mexico | 91.2 |
| 3 | Panama | 91.1 |
| 4 | Ecuador | 88.3 |
| 5 | Malaysia | 87.7 |
| 6 | Colombia | 85.7 |
| 7 | Portugal | 85.5 |
| 8 | Nicaragua | 83.9 |
| 9 | Spain | 83.6 |
| 10 | Peru | 82.8 |
| 11 | Italy | 82.5 |
| 12 | Honduras (Roatan) | 82 |
| 13 | Malta | 81.9 |
| 14 | Thailand | 81.8 |
| 15 | France | 81.7 |
| 16 | Cambodia | 81.3 |
| 17 | Belize | 80.7 |
| 18 | Bolivia | 79.8 |
| 19 | Ireland | 79.5 |
| 20 | Uruguay | 78.1 |
| 21 | Philippines | 78 |
| 22 | Dominican Rep. | 76.8 |
| 23 | Vietnam | 76.6 |
| 24 | Indonesia (Bali) | 74.9 |