With the civil war over, Colombia can focus on growing its economy.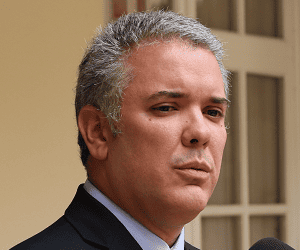 Colombian President-elect Iván Duque, who will be sworn in on August 7, faces some important economic challenges, notably a growing fiscal deficit and a sluggish economy. The conservative populist, who won a run-off vote in June against Gustavo Petro of the left-wing Colombia Humana party, is counting on a platform of business-friendly policies to address those challenges.
Those policies signal an aggressive push for growth in Latin America's fourth-largest economy, with GDP of $328 billion, according to the IMF. A lawyer and former senator—who was senior adviser at the Inter-American Development Bank and consultant to the Andean Development Corporation before leading the Democratic Center party to victory—Duque plans to simplify the tax code, reduce corporate taxes, provide fiscal incentives for investments that create jobs, and deepen local capital markets. He also aims to boost support for the agricultural and mining sectors, while adopting policies to further diversify the economy.
Colombia could use a spurt of investor confidence. Last December, Standard & Poor's downgraded its sovereign debt from BBB to BBB-. Two months later, Moody's slashed its ratings outlook from stable to negative. Weak prices for oil, Colombia's main export, are creating further concerns.
The economy is expected to grow by 2.7% this year, according to both the IMF and OECD, after posting an anemic 1.8% in 2017. Last year's fiscal deficit, at 3.6% of GDP, raised concerns that the government will have difficulty meeting its targets of 2.2% in 2019 and 1% by 2022, unless the incoming administration curbs public spending and boosts fiscal revenues.
The status of a peace treaty with FARC guerrilla forces, signed in 2016, is another concern. Duque opposed the deal and vows to overhaul it, although the controversial pact ended a 50-year civil war and helped move society toward stability.
Duque, who turns 42 on August 1, will be the youngest president in Colombian history. His background is just the sort to appeal to investors: a law degree from the Sergio Arboleda University in Bogotá and postgraduate studies in international economic law at American University and in public policy management at Georgetown University.