Despite hurricane damage, average economic growth in the Caribbean is expected to top the Latin American average according to the IMF.
The 2017 hurricane season hit the Caribbean hard, leaving a trail of destruction and death—sometimes wiping out whole settlements. It also sparked fresh doubts that turquoise waters and sandy beaches will draw enough tourists or the investment and spending that goes with a robust tourism industry.
Across the Caribbean, average economic growth is nevertheless expected to top the average in Latin America, according to the IMF: hitting 3.9% in 2018, from 3.4% in 2016—a vast improvement over the 2.1% of 2017.
But the headline average masks wide differences from country to country. An IMF update notes that in the Dominican Republic, for example, "output growth remains robust, helped by stronger than anticipated remittances flows, improved financial conditions, and good harvests"; while in Dominica, the IMF predicts a dramatic decline in GDP in 2018, followed by a rebound in 2019 as reconstruction gains steam.
"It is a mixed bag. Some countries are doing a lot better, and some countries are not," says Marla Dukharan, chief economist at Barbados-based fintech company Bitt. "In the Eastern Caribbean, they are going to be in recovery mode. … But I do not want to give the impression that we will have phenomenal growth this year."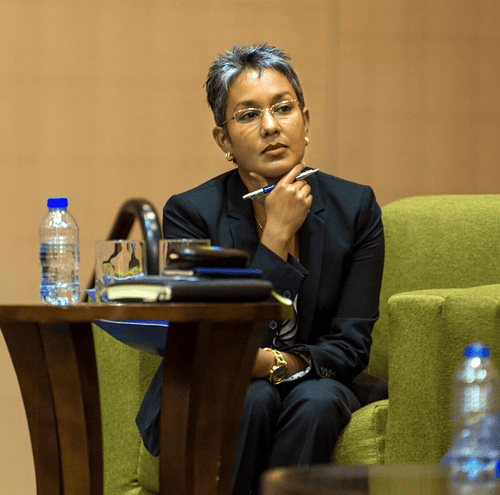 Forecasters predict that the Dominican Republic, supported by growth in North America, will keep its expansion rate well above 4%. The IMF puts Guyana's growth at 3.6%, the Bahamas at 2.5% and Jamaica at 2.3%.
In some cases, the economic expansion is driven by reconstruction efforts already underway. "Anguilla, the British Virgin Islands, Saint Maarten, and the Turks and Caicos Islands are best positioned to recover, as they are overseas territories of European countries that have made substantial aid available to rebuild critical industries," says BMI Research, a Fitch-group provider of country risk and analysis.
In some cases, though, such as the little island of Dominica, which reported damages of more than two times its 2016 GDP, the recovery will take much longer. For 2018, the IMF expects that Dominica's GDP will decline 16%. For Puerto Rico and the US Virgin Islands, the hurricane damages compounded with pre-existing macroeconomic weaknesses, with the likely result of a weak growth outlook in 2018 and beyond.