Mauritius wants foreign direct investment, but investors should considerthe economic shift currently underway toward the ocean economy.

---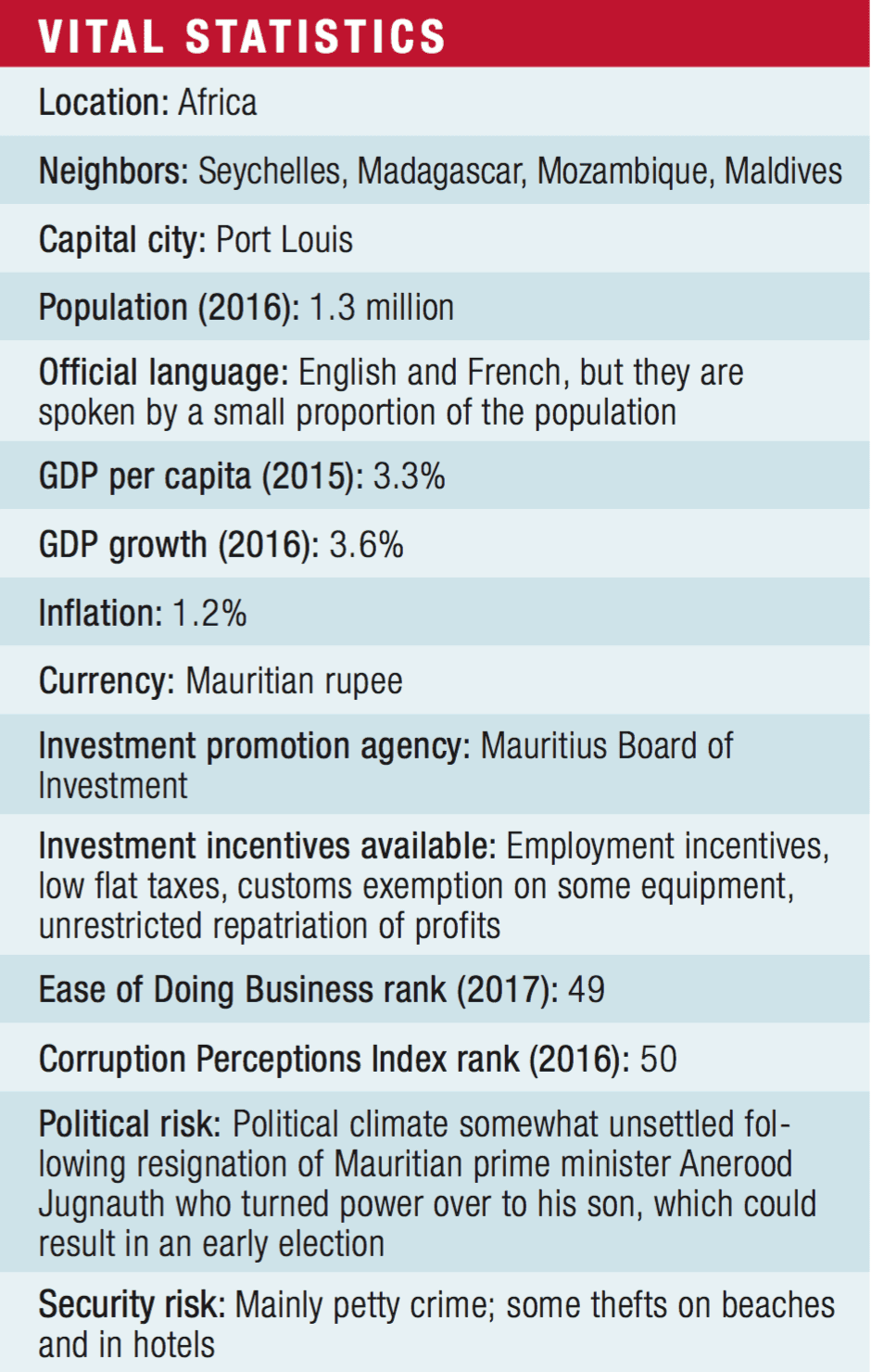 The Mauritian Government has a positive attitude toward foreign direct investment (FDI). Incentives for foreign investors include tax credits, zero capital gains tax, an absence of exchange controls and a range of other advantages. These strategies, along with a well-developed transportation infrastructure and a well-capitalized banking system, underpin the government's goal of evolving Mauritius into a regional trade hub for trade and investment into Africa.
That status will not come easily, however. Larger countries on the African continent, such as Nigeria, South Africa and Kenya, believe that their coastal regions make them a better investment gateway.
To help it achieve its regional ambitions, Mauritius has signed a range of tax treaties and more than two-dozen investment promotion and protection agreements, which protect investors against expropriation and social unrest and provide arrangements for settling disputes.
However, potential foreign investors should consider the shift in economic models currently underway, says Dr. Sunil Sweenarain, technical assistant and coordinator in the Programme for the Implementation of a Regional Fisheries Strategy for Eastern and Southern Africa and the Indian Ocean, which aims to promote food security and economic growth based on sustainable resource management plans.
The business model that has helped Mauritius reach the middle-income group is not going to allow it to grow further, says Sweenarain. "Much of the success of that earlier model flowed from the primary economy, including agriculture; but the evolving model rests on science and technology, innovation, financial services, healthcare, renewable energy, logistics and the ocean economy."
This shift started during the global financial crisis of 2007–2008; and its continued evolution could mean increased economic growth for Mauritius, Sweenarain explains.
As of 2015, the ocean economy accounted for approximately 15% of Mauritius's GDP and 20,000 jobs, figures that the government would like to double by 2030 through a combination of FDI and technological innovation.
FDI opportunities in the ocean economy include ports and shipping, fisheries, seafood, smart marine aquaculture, coastal and marine tourism, aqua farming, ocean renewable energies, seabed mining and minerals extraction.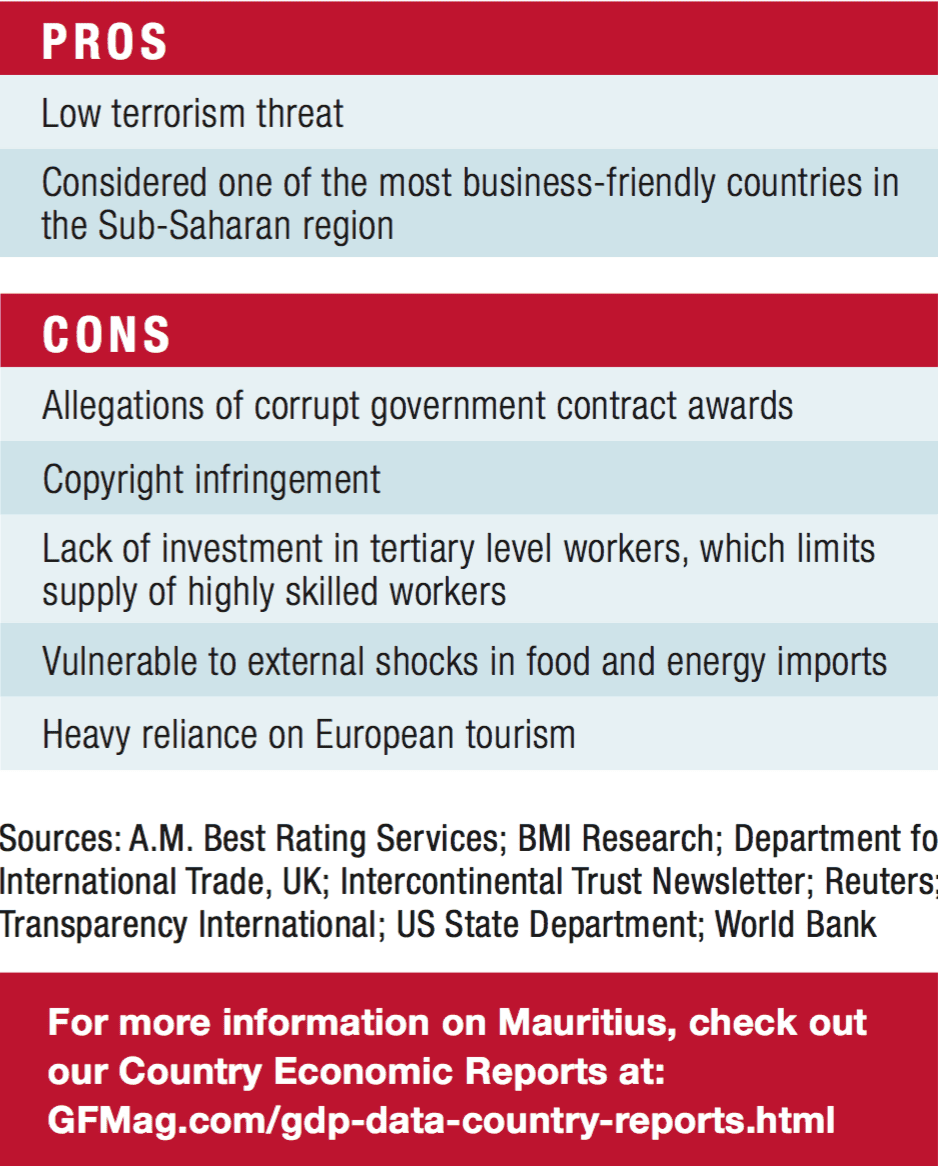 This appealing picture does, however, have flaws that could impact any FDI venture. The US State Department says that the arrest of Navinchandra Ramgoolam, the former prime minister, in February 2015 on money laundering charges, has reinforced the perception that corruption exists at the highest political levels. Such scandals could deter some investors.
Several significant issues and their potential negative effects must be addressed. Business Monitor International Research (BMI) projects that real GDP growth will fall in 2017 compared to recent years. BMI also projects a widening deficit this year, as the government increases spending. There is also apossible loss of support for the government if the poorest groups in the country do not see improvements made in their living standards.