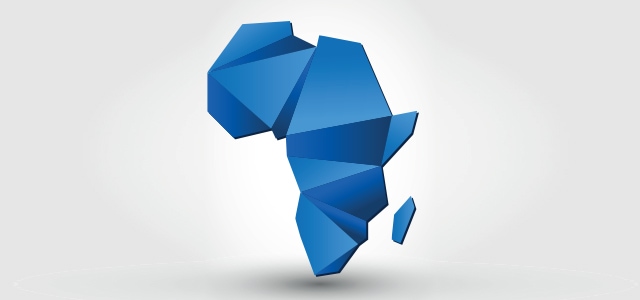 ---
Though Africa has experienced impressive growth for well over a decade now, domestic markets and intraregional economic relations have remained constrained, with national economies driven primarily by mounting foreign demand for the continent's natural resources and commodity exports.
Today, however, things appear to be changing. For one thing, Africa is witnessing the emergence of a middle class. According to the McKinsey Global Institute, in 10 years there will be a whopping 130 million African consumers, spending on everything from clothes to tourism. This year Japanese automaker Nissan became the first company to manufacture a vehicle, the Patrol, entirely in Nigeria and for Nigerian buyers. Foreign corporations aren't the only beneficiaries of this trend. Seventeen years ago, Ashish Thakkar founded a small computer parts company in Uganda. Today the resulting Mara Group is a pan-African, multisector conglomerate that operates in 19 countries across the continent and has revenues in the range of a billion dollars. All-African banking groups, like Ecobank, are flourishing.
As a result of such developments, intra-African trade and investment, which have long been lagging, are on the rise. According to Standard Bank, in recent years intra-African trade has been growing at a faster rate than trade between Africa and rest of the world, though, admittedly, it starts from a low base. According to data from the United Nations Conference on Trade and Development, intra-African investments are also rising. "Between 2009 and 2013, the share of announced cross-border greenfield investment projects originating from within Africa increased to 18 percent, from less than 10% in the preceding period," states the 2014 World Investment Report.
Historically, weak infrastructure, red tape and political risk have been the main impediments to the success of a truly pan-African market. Now progress is being made on all these fronts. From Ghana to Kenya, from Tanzania to Uganda, new power plants are being built, as well as highways, railways, ports and airports. Examples of regional cooperation, removing burdensome barriers to trade, investment and travel, are multiplying, from the East African Community to the Economic Community of West African States. There is talk of combining some of these entities into even bigger ones, similar to what is being done with the Tripartite Free Trade Area. Finally, many countries appear to be moving, however slowly, toward improved democratic governance and the rule of law, which experts take as an indication that geopolitical risk in Africa is decreasing. So much so that investors the world over are taking a fresh look at the many opportunities that have yet to be explored, including in the highly profitable but hugely complex mining sector.
This is not to say that all is well in Africa. From terrorism to poverty, from income inequality to corruption, the continent continues to face a host of very serious challenges. So the question today is not yet whether Africa has arrived, but whether it has finally transitioned from a vicious to a virtuous cycle.
---
MORE IN AFRICA:
---