Oil revenues and austerity are pushing real estate prices down, but efforts to boost other industry sectors are mitigating the impact.

---
---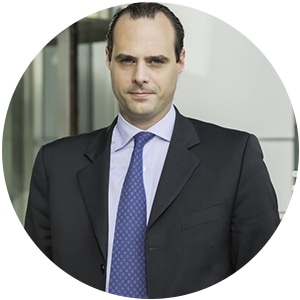 For Gulf Cooperation Council countries, real estate arguably ranks just behind the energy sector in investment and activity, and closely correlates with energy-sector sentiment. Low oil prices have weakened the real estate market in GCC countries, with reduced property prices, lower development activity and falling rents.
Despite a recent reboud for oil, real estate insiders remain troubled by short-term prospects for GCC property markets. The dustup with Qatar will also have an impact, both immediately and longer-term. Individual Qataris have been active investors, particularly in Dubai and Abu Dhabi, but since the eruption of conflict, many have sold at least part of their property portfolios. Cross-border investment within the GCC will be weaker going forward, suppressing economic growth.
"The biggest challenge facing the GCC will continue to be reduced oil revenue and general consolidation activity," says Donald Bradley, CEO of Bahrain-based real estate company Savills Northern Gulf. Yet he still sees opportunities in the sector. For example, Bahrain's residential market was broadly stable in 2016 despite difficult conditions. Gulf nations see economic stability stemming from growth in non-oil sectors to compensate for drops in oil-driven demand. Kuwait, Oman and Saudi Arabia are each attempting to expand non-oil sectors with more infrastructure projects, which boosts construction.
In Qatar, rents for residential properties declined by 10% in 2016 and have continued to slide this year. Undoubtedly, the recent blockade by other GCC countries will place further downward pressure on rents and prices. However, Qatar still has significant infrastructure projects, including facilities for the 2022 FIFA World Cup, which will help underpin the market.
The UAE experienced a challenging year in 2016, reflecting cutbacks in investment and government spending and global economic conditions. The real estate market in the region as a whole has matured in the past 10 years, with the UAE—Dubai, in particular—leading the development front. "Compared to five years ago, it is now easier to identify core residential areas in Dubai, in terms of location and market depth, providing investors with much-needed peace of mind and adding credibility to a mature market," says David Godchaux, CEO at Core Savills.
Abu Dhabi's office market has seen demand shrink over the past year or so, due to austerity and developer optimization—efforts to maximize a building's ROI by minimizing occupancy costs. "Landlords are becoming increasingly flexible when it comes to addressing optimization requirements, with few prime office buildings holding on to prices," Godchaux says.
A similar downdraft is hitting the residential market. Developers in the two major cities are targeting different residential segments, with Abu Dhabi concentrating on the middle market while Dubai strives for more affordable housing. Market participants are expecting continued strong population growth.
Global property consultant Knight Frank says that in Dubai's retail segment, well-established malls with higher foot traffic continue to maintain healthy occupancy rates; however, additional retail supply is expected to add pressure. In Saudi commercial real estate, Knight Frank says the slowdown in demand has been met with reductions in construction completions, which moderated any major decline in rental rates for Grade A buildings.
Other sectors such as tourism, hospitality and healthcare are seeing good growth, bolstering real estate markets with new projects and construction—especially in the UAE, Saudi Arabia and Qatar. The GCC real estate market remains one of the fastest-growing sectors across the globe. According to a report by Al Masah Capital, a regional investment firm, Dubai, Abu Dhabi and the city of Doha are at the forefront in regional real estate growth, due to a large number of international projects, foreign-investment flows and rising population. The elephant in the room is the Qatari dispute. If prolonged, real estate investors may look farther afield—including to London, which has always been a popular market for GCC property buyers.